Artifact, the online CCG being launched by Valve, is already making some waves before it even enters beta…and not the good kind. Complaints regarding the "pay for everything" style of the Artifact monetization scheme has prompted backlash from potential players and a bit of adjustment by the game's publisher.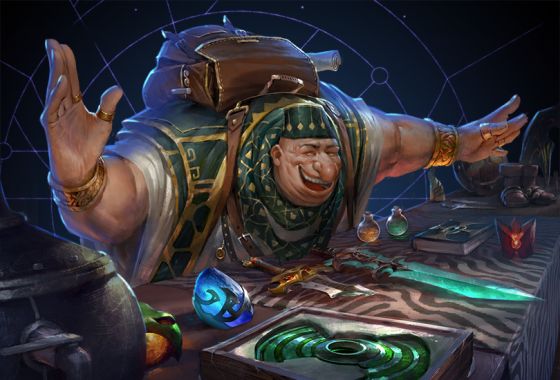 As we reported earlier this year, Artifact is a buy-to-play game that requires you to pay additional money for card boosters or to purchase cards from the in-game marketplace. The only in-game way to earn cards would be through winning draft events, which require you to use an Event Ticket — another item that's bought with real money.
On top of these paywalls, players have expressed their dismay about the fact that cards from said boosters are almost always the same you'd get from the base game, making them ultimately worthless in the marketplace.
In response to at least a few of these concerns, Valve has penned a dev blog post that will introduce some changes in the next beta builds. An option to create a draft event with friends will be included, and a Casual Phantom Draft mode in Casual Play will let players practice the draft style of gameplay without burning an Event Ticket. Additionally, a system will be included that lets players recycle unwanted cards into event tickets.
Nothing in the blog post, however, addressed any of the other paywall complaints.
The draft options will be available with today's public beta, while the card recycling system will go live over the next week or so along with other beta improvements.
Our Thoughts
The dev blog reads to us like they're slowly walking back changes to see just how much paywalling they can actually get away with, which probably won't sit well with fans of online CCGs. Especially when there are other, more freely open and available digital card games out there.
Sources: PC Gamer, official site
Related: Artifact, CCG, News, Online CCG, Online TCG, Open Beta, Public Beta, TCG
https://www.mmogames.com/gamenews/valve-tweaks-monetization-model-artifact/