What was easily one of the best games to come out of the MOBA trend has been, until now a mobile-only game. But that has all changed because you can now find Vainglory on PC and Mac. Best of all it is compatible with cross-play, which means you'll be playing against PC, Mac, iPhone, and Android users no matter which platform you're playing on.
PC and Mac support has been added through Steam but it isn't the only addition to the game. Vainglory is now in 4.0 and with that comes a cross-platform UI, a new friends hub, in-game chat text, and a new hero. The game is also shifting to make 5v5 the primary game mode and an entirely new style of counter focused gameplay.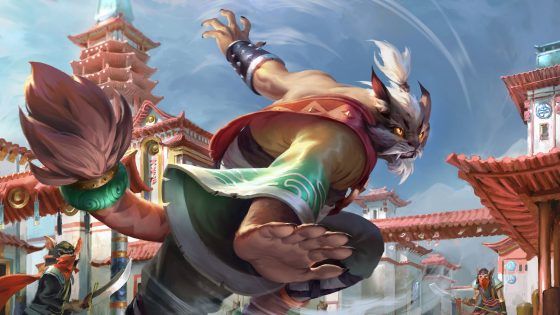 "We've been testing cross-platform play the last few months, and even included a PC vs. Mobile exhibition match during the 2018 Vainglory Premier League World Invitational last year," said Q. Wang, game director for Vainglory and co-founder of Super Evil Megacorp. "The mobile team won by a far margin, but this year we look forward to Steam players showing us what they've got!"
Vainglory is an award-winning game, having been given 4 awards from MMOGames alone, including Best Mobile Game in 2016 and 2017. We're longtime fans of the game and it is fantastic to see it still going strong in an age when most MOBAs are long forgotten.
You can find Vainglory on Steam where it is free to play. So, if you're looking for something to play this weekend or while you're avoiding Valentine's Day give Vainglory a try!
Source: Press Release
The post Vainglory On PC and Mac Now appeared first on MMOGames.com.