As you've seen from both our highly detailed hands-on with the game, as well as with our breakdown of the recently confirmed Endgame content, Tom Clancy's The Division 2 has a lot going for it.
Some of you have managed to see that for yourself with the private beta that took place earlier this month. But if you missed out, don't worry, players. Another beta, this one open to the public, will be held in early March, just a couple of weeks before the game's release.
That said, we were looking to get more context behind the game, including why Washington D.C. was the choice this time around, compared to where the original Division took place in Manhattan. So, we sat down with one of the best folks for the job, Red Storm Entertainment senior lead designer Keith Evans, about what to expect this time around.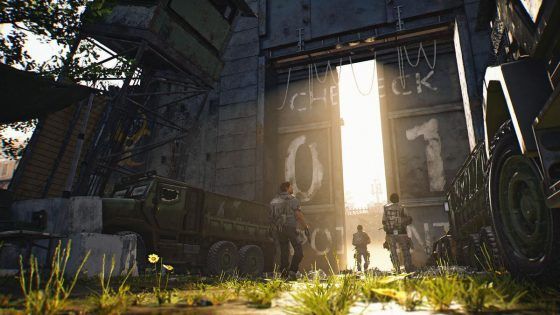 After working on the first game, Evans had a pretty good idea of what the team wanted this time around. And the feedback from the fans certainly helped that along.
Evans explained, "We took (the feedback) pretty seriously. We've had a very open conversation with our community for the whole post-launch, I would say. There was a lot of anticipation for the first game, a lot of really engaged members of the community. So, it's both this thing where we've had this post-launch game for three years, and we've done a lot of things, we've added a lot to the game, and being able to talk to the community about what they've liked, what they didn't like, what was most important to them that really enriched the game experience for them, we've tried to double down on those things for the sequel.
So, (the) Endgame(content) being a huge part on day one, adding post-launch content for free that doesn't fracture the community, those are big focuses that came directly out of conversations with the community for sure."
From there, we discussed the design choices for The Division 2 this time around. Rather than sticking with the somewhat murky setting that the first game has, Red Storm, alongside Massive Entertainment, opted for a much brighter, while still somewhat dismal, setting within Washington, D.C. This time around, you get a much clearer view of what's happening, while at the same time having to focus on some dangerous opposition.
When talking about this design choice, Evans said, "I think we all loved building New York, right? It's a really iconic city. But, it is very 'samey' throughout the city, right? You're in a concrete jungle.
So a big part of this game was going to a place that allowed us more diversity within the environment, and allowed us to build a different type of places to explore, combat arenas, and let us adapt the A.I. to more open spaces, and having you actually fight in very natural environments in parks, on hills, taking cover in trees. Those are places we knew we wanted to push the sequel, to make it feel like the true sequel we knew we wanted to build, but also to actually be able to deliver different experiences. And I think that you really see that in the combat, specifically."
However, that world didn't come easy to build, as Evans and company had to double down to bring it to life. "At the start of it, Manhattan was very, very accurate," he said. "But we took little liberties around the space, and this time (in Washington), it was a huge part of The Division, creating these realistic environments and then projecting time and story and devastation onto them, so now we're starting from a place of actual satellite imagery, and starting from like a true 1:1 (scenario)."
He continued, "So now you'll see that everything in Washington, D.C. is exactly as it should be, and we were able to kind of put on top of that this seven months' worth of decay, the kind that really makes it more interesting."
And then we talked about stuff that was going to be added to the game following its launch next month, including the Dark Zones that pop up, along with eight-player supported Raids, and the long-awaited portion of PvP content. We asked Evans if there was any sort of challenge in adding this ever changing content to the game.
He explained, "It was something we planned from the get-go. There's been a team that's been dedicated to this living world system that we're showing with the hands-on demo, the whole development process. And I think that it's honestly, there are a lot of things that are being tweaked and refined and made better for the sequel.
But I think the most obvious and hugest improvement from the first game is this living world, because every time you log in, every time you…say, you've played 100 hours and you're in the Endgame content, just walking through this living world now, because it's an actual simulation, because it's unpredictable, it's going to be feeding you gameplay and new experiences. And it just makes the world so much more replayable than the first game. It really pushes it to the next level."
Then we talked about what could be unlocked within the game, including a variety of new gear to equip your soldier with; as well as the possibilities of finding new squad mates to team up with, should your current buddies not be around. "It's not a series of random events," Evans noted. "That's something that The Division 2 players will discover over time. The choices they're making in the world, what they're choosing to engage in, the control points they're taking back, the civilians they're saving, that actually has this ripple effect on the overall simulation.
So if you're spending a lot of time on the west side of the map, and that area's really locked down, that section's gonna flourish, and they're going to have more resources, and then maybe they go trade with the other settlement. And now, all of a sudden, there are civilians out in the world with viable resources, and they can get hijacked by one of the enemy factions. So all of those things are really layered on top."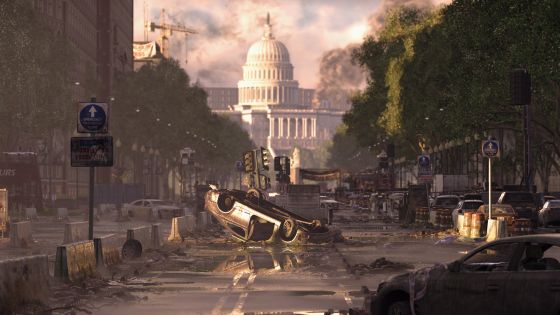 It's best not to take on this world on your own, as we learned trying to overtake an enemy stronghold without sufficient backup from fellow Division agents. Evans suggested, "Not advised. Those are for a little later in the campaign. But eventually…that's a huge part of this game, though. There's such a power climb throughout that 1-30 (leveling up). The Division network is weakened at the start of the game, and there are a lot of new tools that you're building. As you progress through the campaign, and you unlock all the skills and all the mods, and you start to get gear with tons of talents and attributes- that RPG really reveals itself."
"You go from what is a really solid and fun cover shooter to something really deep and interesting with the RPG," he added. It's nice to see that kind of evolution can keep players hooked, even with the high challenge that comes with Endgame later on.
Then came a crucial decision with the game's design, one that would make up for one of the flaws that hindered the first Division– the post-launch content. Ubisoft has already made it clear that the first year of DLC for The Division 2 will be free of charge to everyone, so that all players can be on the same page. We asked Evans what led to this decision.
"I can tell you exactly what led to it," he said. "In the first game's post-launch, we had a Season Pass in the beginning, and I think we added, honestly, a lot of really cool updates and really cool game modes. But, there were all of these paid expansions that started splitting the community up, which is unfortunate.
And then, as we went into year 2 (of content for the original Division), we were done with our Season Pass, and we had to kind of re-evaluate what we were going to do, and that was the first time that we did huge, free content drops. And the way that the community responded to that, and what it did for the health of the game, was something that we knew we wanted to push forward.
This time (with The Division 2), there's going to be a lot of content and drops throughout the year, really close after launch. We're going to drop the 8-player raids once players have had time to gear up, but that's kind of just the start. And we'll have three large episodes that are going to add main zones and story, main missions, along with…we're going to constantly be supporting the organized PvP with additional modes and maps."
There's just going to be a ton of new content, and it's free, so the community can just play it together."
Finally, we circled back around to locations for the Division series, and how Washington, D.C. was such a key choice this time around, compared to Manhattan. But we couldn't help but wonder something. If Evans could pick a potential location for a third chapter in The Division series (hypothetically- don't go typing up these "Confirmed, confirmed!" rumors on social media), where would he want it to take place?
"That's an incredibly hard question," laughed Evans. "I think that, as we decided on D.C. this time for the obvious reasons, the stakes of the story, all the diversity…but we looked at other cities, right? We looked at other places. And some of the conversations circled around Seattle, which we've talked about, we've done some concept art on."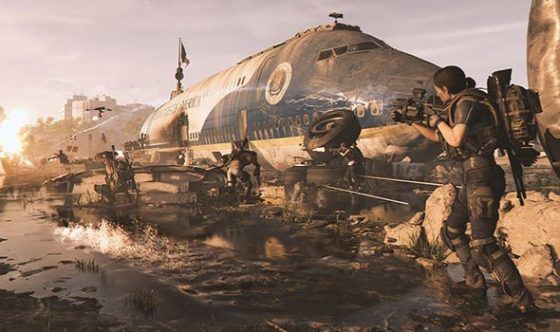 "There's just so many places we can take this story, this universe…so it's really open for anything."
And of course, with Red Storm involved, I had to make a mention of Las Vegas, where we saw the Rainbow Six series set up shop for a while. "Yeah, Vegas!" Evans concluded.
For now, though, players will be able to venture into Washington D.C. for The Division 2's open beta, which begins on March 1 and concludes on March 4. More information about the beta will be available in the weeks ahead.
The full release of Tom Clancy's The Division 2 won't be far behind, as the game will arrive on March 15 for Xbox One, PlayStation 4 and PC.
(Thanks to Ubisoft for accommodating me during this interview!)
The post The Division 2 Interview: Keith Evans Discusses Game Design appeared first on MMOGames.com.