Starting in 2019 Tencent will be running player ID checks on all of their games in China. They're already doing this with Honour of Kings. Nine games will begin performing these checks immediately, followed by the rest in 2019.
These ID checks include checking against police records and setting strict limits on how long children can play their games. Children under 12 will be able to play Tencent games for one hour a day. Children over the age of 12 will be permitted 2 hours of play time.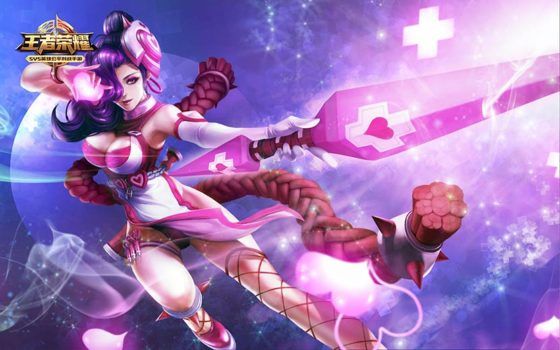 All of this is coming about because of the Chinese government's concerns that too much gaming is leading to poor eyesight in children. There isn't any scientific proof that the two are related but China has been using it as the reason for them putting a freeze on new game licenses. That means the number of new games introduced is shrinking. Many western studios were teaming up with companies like Tencent to expand their games into China. This includes titles like PUBG and even Steam is run by Tencent.
Tencent, in particular, has lost 28% of its share value this year alone. Because we're talking about Tencent that's equal to tens of billions of dollars. Tencent may be hoping that by voluntarily expanding their player ID checks that they will be able to continue doing business and this death spiral will end. We will have to wait until the end of Q1 reports are released to see what impact this has on the company financially. We'll also be watching Superdata's monthly revenue charts to see if the Tencent games on the list are impacted by the restrictions in the amount of time kids can play. The less time you spend in a game the fewer opportunities there are for the company to sell to you.
Source: Games Industry
Related: Business News, China, News, Tencent
https://www.mmogames.com/gamenews/tencent-expanding-player-id-check-games-china/