You'd think the anniversary of being in alpha isn't something to crow about, but then you're not Star Citizen. Despite how you feel about the space sandbox's dev cycle and monetization practices, however, you might be interested in learning about a Star Citizen free play event, which marks the game's anniversary and the release of its latest planet while also opening up a significant number of vehicles to everyone.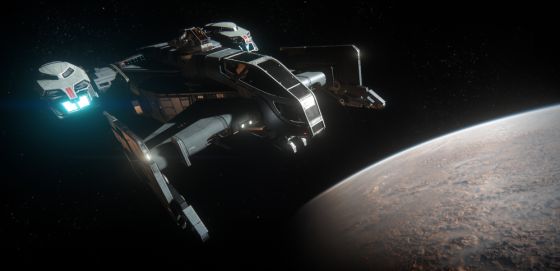 From November 23 to December 1, everyone can hop into Star Citizen's persistent universe module and putter about whether they're a backer or not. Over the course of the week, every ship and vehicle that can be commandeered in-game will be on offer, with a different array of vehicles being made available every 24 hours.
The announcement also teases that those who make their way to the new planet Hurston and its city of Lorville could find "some surprises in store." There's also hints about some form of interactive activities being shared on the game's website.
Speaking of the game's website, be sure to head over there to learn what ships will be available when.
Our Thoughts
Assuming your PC can handle even looking at Star Citizen, now seems about as good a time as any to experience first-hand whether this in-development sandbox is worth all the hubbub or hate. After all, you really can't rib it without experiencing it.
Source: official site
Related: Demo, Free Week, Internet Spaceships, MMO, News, Sandbox MMO, Star Citizen
https://www.mmogames.com/gamenews/star-citizen-announces-week-free-flying/