To be more inclusive Star Citizen adds American Sign Language emotes to the game. It is quite possibly the first game to ever have ASL in it as a prominent feature. The language is used primarily in North America though it is also widely used in West Africa and some South Asian countries. In a developer video, Star Citizen's Animation Director Steve Bender said: "We have a lot of community members who are hard of hearing or maybe deaf and they don't interact with the game in the same way that someone who hears voice would do so." He then later adds, "I'm really happy for the community to have this opportunity to be able to roleplay and to express themselves in the way that they see fit."
This is indeed a wonderful step forward for accessibility in video games, something the industry has always struggled with, particularly for the deaf and hard of hearing.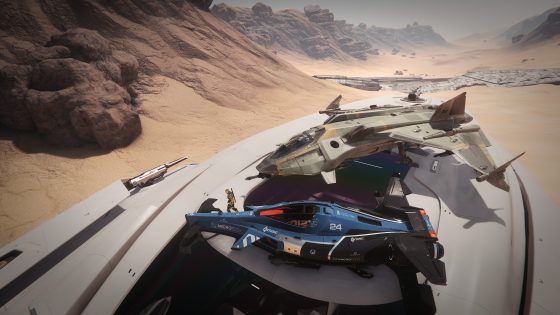 The exact number of American Sign Language users has never been calculated, so it isn't clear exactly how many people will benefit from this feature. The most recent estimate puts ASL users at about 500,000 in the United States, but that was in 1972. That number would now be wildly different. However, as it will be available for all to use it will help hearing gamers learn to communicate in another language and perhaps open them up to opportunities to use it in the real world. Of course, this isn't applicable in Europe where a number of different sign languages are in use.
If nothing else there are legions of deaf gamers out there who are suddenly taking a new look at Star Citizen and that's nothing but good news for the studio behind it.
Source: Gamasutra
The post Star Citizen Adds American Sign Language Emotes appeared first on MMOGames.com.