If the moves used in some of the Fortnite Battle Royale dance emotes look familiar, you're not alone. One such person who has taken notice is actually a rapper who plans to bring Epic Games to court over the matter.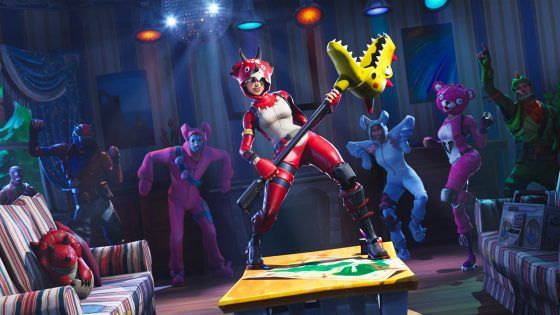 Rap artist 2 Milly has announced his intent to take Epic Games to court over the matter of the Swipe It dance emote, which looks move-for-move like 2 Milly's Milly Rock. Where the rapper takes difference with Epic is the fact that his moves are being sold for money without his consent.
"They actually sell that particular move. It's for purchase. That's when I really was like… oh nah, this can't go on too long," said 2 Milly. "I don't even want to bash them for all the millions. I just feel like I have to protect what's mine."
2 Milly's legal complaint holds no legal precedent, which could make any action he takes a challenging proposition. Regardless, the artist is reportedly willing to try.
The rapper's complaint is not unique, as other rap artists like Chance the Rapper and BlocBoy JB have brought up their aggravation over their dance moves being used in Fortnite without due credit. Even actor Donald Faison of the sitcom Scrubs has had his moves stolen, with one dance routine performed in the show once more copied move-for-move without compensation.
"That's what y'all are thinking, right? Somebody got paid? No. No. I did not," said Faison. "Somebody stole that s**t, and it's not mine any more."
Epic Games was contacted for comment by the source of this story, but there has been no response at the time of this writing.
Our Thoughts
There's certainly a line between "inspired by" and "wholesale ripping off of", and these emotes certainly do look a lot like carbon copies. Ideally, anyone involved in legal scuffles between themselves and Epic Games can come to a conclusion without things getting publicly ugly…but we agree that some compensation to these artists appears to be due.
Source: GamesIndustry
Related: Battle Royale, Copyright, Fortnite, Fortnite Battle Royale, Gaming, Legal Trouble, News, Online Shooter
https://www.mmogames.com/gamenews/rapper-plans-sue-fortnite-dance-emote/