Overwatch is rapidly approaching its three year anniversary. It's done very well: Blizzard should be proud of its accomplishments. However, what does the future of Overwatch look like? Will we slowly watch as the playerbase dwindles and updates come fewer and further between, or will Blizzard take a drastic stance and make some big changes to keep players interested?
In this Play of the Fortnight, we look at the current state of Overwatch in 2019 and speculate on its future.
The current state of Overwatch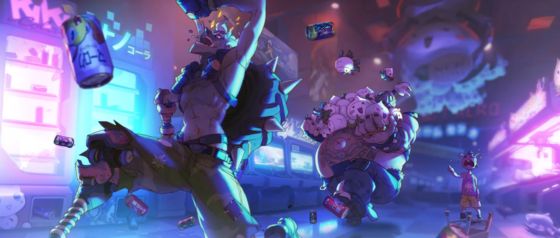 Overwatch is still a popular game. In May 2018, Blizzard reported a total number of players of 40 million. By August 2018, they reported a monthly player number of 37 million across all of their games. This second number was down from their first quarter in 2018, but is still pretty impressive. If we look at Twitch, Overwatch is still one of the top viewed categories, sitting at number six.
Without the accurate numbers from Blizzard, all we can do is speculate. Anecdotally, there has been a decline in player numbers: many people who counted Overwatch as a daily ritual are now only logging in to play during seasonal events.
Blizzard has settled into an update cadence. We get a refresh of the existing events, a new hero every few months, and a scheduled new map release. Players seem to be getting restless, hoping for something more.
What does this mean for the future of Overwatch?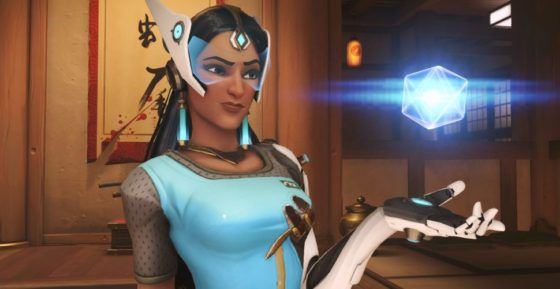 Overwatch is by no means a "dead game," or even a dying game at that. However, we will likely start to see a natural decline in the playerbase over the next year or two unless Blizzard does something to shake things up a bit. This is the natural life cycle of any game.
As the playerbase declines, we'll also see a slow decrease in new releases from Blizzard. It's unlikely that we'll see lower quality updates, but the number of legendary skins may drop, new heroes may be spread out a little more, and no new events will come.
Even so, there will always be a core subset of the community who loves the game and has no intention of leaving. There are plenty of shooter games that, while not as popular as they once were, still entertain a large group of players every day.
What do we need?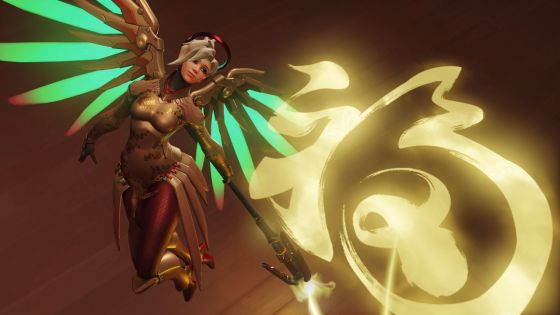 We need new, interesting content. The seasonal events are great, but the current and past playerbase often gets bored of these and wants to see something different. While Blizzard may pull new players in, they're not necessarily intriguing their older players to come back.
They've been excellent at giving us frequent updates, but the updates we've seen recently have been new features that just aren't shiny enough to draw in fresh meat. New players don't care if the game has a looking for group feature. They care about interesting characters, beautiful maps, weird game modes that are fun to play with friends. They care about a game that releases brand new content on a regular basis.
On top of that, Blizzard needs to play to the strengths of the game. Overwatch is best enjoyed with other people, and not everyone has five other friends to play with all the time. An in-game ping or marking system to make it easier to call out enemies or movements your team should make would go a long way to improving communication when not everyone is using a microphone. Battlefield V recently released and has a one button press to mark locations in front of you, or to mark rough areas that an enemy was last seen. This kind of system would be great in Overwatch, especially if coupled with voice triggers from the heroes who do the marking.
What's next for Overwatch?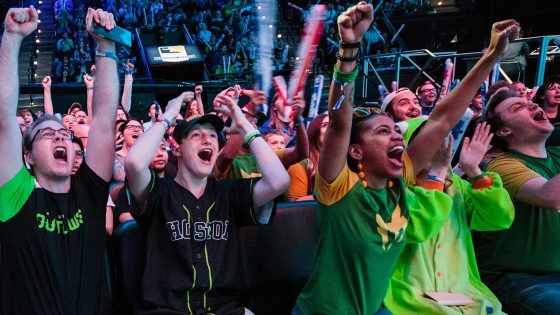 We don't think Blizzard will just let Overwatch dwindle. They're hyper-focused on the Overwatch League, and that's great, but esports can only carry a game so far.
The future of Overwatch needs to hold some kind of big shake-up. Maybe a drastic new game mode (I'm still holding out for a PvE mode as the event ones have been so much fun) or maybe even a DLC or expansion of some sort. Some players seem to think Overwatch 2 is around the corner, but it feels far too early for that. If Blizzard wants to continue providing an accessible FPS that anyone can play, they won't be doing anything with high-end tech, so a sequel would just look like the game released twice and they'd split their playerbase. Another way they could generate hype and draw in new players would be out-of-game experiences. Fostering their cosplay scene, more official content releases like comics and shorts, or even a movie or TV show like some have speculated before, would all be great at creating interest from new people.
Either way, this year will be one to watch. Blizzard needs to keep its players interested otherwise their esports viewership will slowly decline too, and they don't want that. We just need to wait and see what they have up their sleeves for Overwatch in 2019.
Closing Thoughts
Overwatch is far from a dead or dying game, but it's definitely seeing some decline. Will Blizzard do something to shake things up a bit this year? We'd love to see some new game modes and different, fresh content that isn't just a new hero or scheduled map every few months.
What would you like to see in Overwatch in 2019? Let us know in the comments below!
Related: Blizzard Entertainment, Column, First Person Shooter, FPS, Overwatch, Play of the Fortnight, Shooter
Read the original article