Daybreak Games has announced that their Battle Royale game Planetside Arena is being delayed for a second time this year and being pushed to a summer release. You may recall that it was originally scheduled to come out on January 29th, but just a few days before the planned release it was delayed until March. The reason then was to give the game more time to be developed. Now it has been delayed again and once again for the same reason.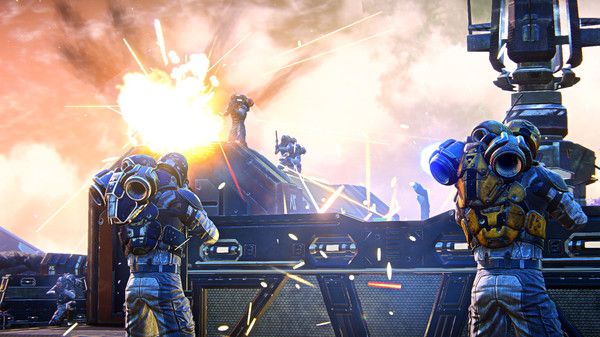 When the game was first announced with a very short release date we had some doubts that it would be ready in time. This wasn't a commentary on the developers but rather the fact that most developers announce a game before it has even been finished. Unlike what we saw with the current golden child, Apex Legends which was announced and released at the same time.
This delay is actually beneficial to Planetside Arena in the long run. Right now with everyone playing Apex Legends it's likely that Planetside Arena wouldn't get as many players as it would if it waited until this summer when the hype has died down and people are on the hunt for the next big thing.
The great news is that this delay means the PC and PS4 versions of the game will launch at the same time. Daybreak is also offering refunds for all pre-orders on Steam because of the delay.
All in all, it seems like this delay is the best thing for Planetside Arena. The last time a Battle Royale was terribly rushed it was Radical Heights and the studio that had made it shut down after it didn't succeed. Better to get a complete game than a rushed one. We'll be keeping an eye out for the latest news on when the game will be launching when I more concrete date is set.
Source: Official Site
The post Planetside Arena is Being Delayed Until Summer appeared first on MMOGames.com.