Otherland, the MMO based on the famous Tad Williams book series is being rebranded as Otherland: Next. This rebranding is coming with the previously announced Fire Isle expansion which will introduce 90 new quests, legendary quests, a UI overhaul and much more.
Players will also get an exclusive sneak peek at the first third of Tad William's upcoming novella "The Deathless Prince and the Peach Maiden" by completing a special quest. This special quest will be introduced to the game sometime after the launch of the expansion. The first 10 players to complete the quest will be eligible to play a role in Tad Williams' next Otherland novella. Players are advised that if they want to take part in this exclusive competition they should follow the Otherland Facebook page where more information, including the starting date, will be announced.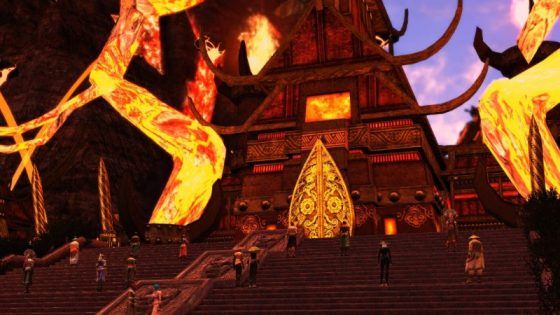 The Fire Isle expansion will introduce the 5Isle region which is based on Chinese mythology. Players will meet up with SweetieCheng who they have previously encountered as they explore their way through a war-torn region that is engulfed in a terrible civil war. The expansion also introduces a social class that works like a secondary game mode. Players who chose the social class will skip the tutorial and head straight into Lambda Mall where they can interact, change their appearance, and enjoy the social hub. If players want to explore the rest of what the game has to offer they can unlock their character for a normal experience or create a brand new character.
Otherland: Next also focuses on improving server and connection performance by switching the system from UDP to TCP. The overhauled UI system will be introduced shortly after the expansion launches. Otherland: Next and Fire Isle are in fact available now so load up Otherland and jump right in to check it all out.
Related: Expansion, News, Otherland, Update
https://www.mmogames.com/gamenews/otherland-mmo-rebranded-otherland-next-new-expansion/