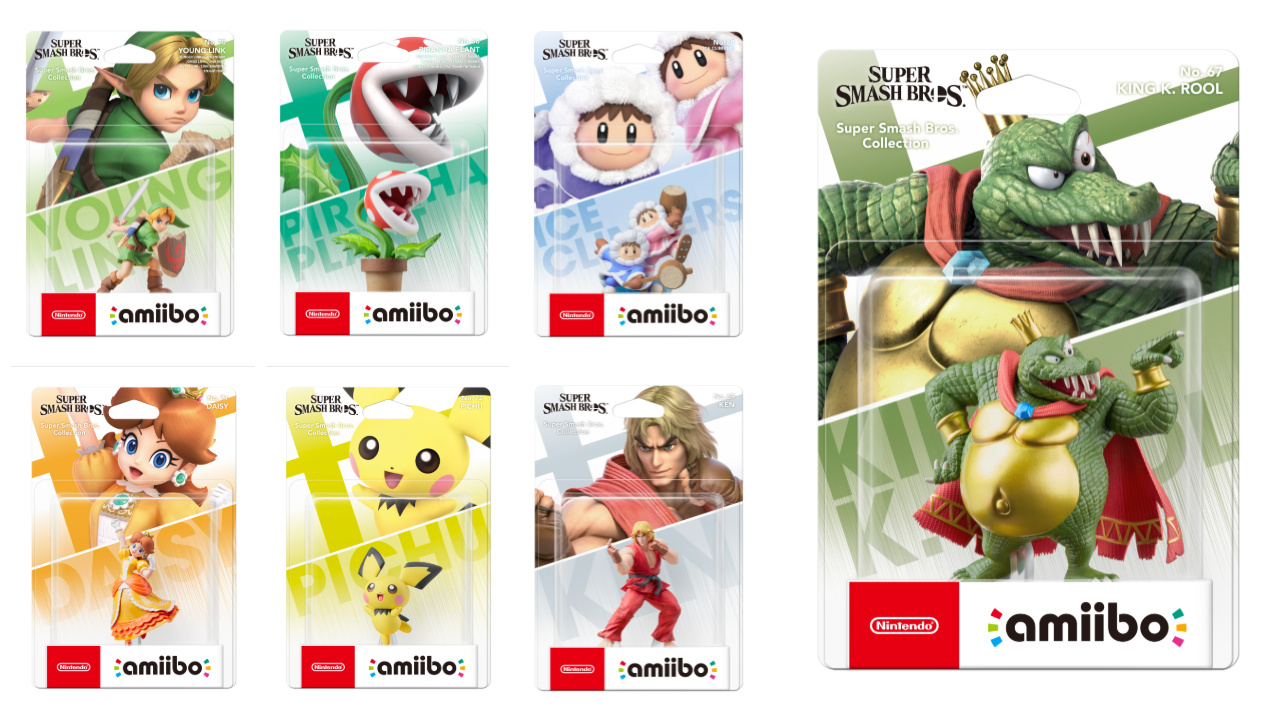 @Knuckles-Fajita Looks like you were right about the reprints. Still blows my mind. Toys R Us is gone and Target doesn't even have a section for NFC toys anymore, Starlink was buried with the games. Guess Gamestop and Walmart will be overflowing.
Piranaha Plant could potentially be the best ever selling amiibo. If they make enough, which we know they never do.
King K. Rool looks big and expensive, but it works for him.
Did we really need another freakin Link? That's 12 I think. 12 different poses of Link, not counting Wolf Link b/c thats' Midna on a wolf. Kind of defeats the whole "buy 1 toy to play anywhere" amiibo logic. Twelve. That's more than Mario, and he got gold, silver and married.
Here's the really important question of the day – anybody know the answer – will Switch Smash overwrite Wii U Smash save data? Also, will our Wii U Smash amiibo data be read, a level 50 amiibo in Smash 4 is a level 50 amiibo in SSBU, or do they all start from zero?
Hopefully it's a MUCH better progression system. Every amiibo we have the kids leveled up to 50 in 4 hours. Should be at least be 20 or 30 hours for 50 levels, it was so fast it was nearly pointless.
Maybe I could get a good price for my AC:aF Isabelle on eBay from some impatient player. Hardly used.
http://www.nintendolife.com/news/2018/11/more_fighters_are_being_added_to_the_super_smash_bros_ultimate_amiibo_line