Popular browser-based MMORPG Rise of Angels has announced that they are launching an English Server tomorrow. The game is made by CreaGames, the makers of Keepers of the Rift, another MMORPG. Rise of Angels originally launched in Russia and has been adding new servers every couple of days to keep up with the popularity of the game. Now the English speaking world will be getting their chance.
Rise of Angels is calling itself a next-generation browser MMORPG with stunning 3D graphics. It has a variety of modes to accommodate everyone, no matter what kind of gameplay they're after. Specifically mentioned in the press release, however, is your standard PvP and PvE, and a Tower Defence mode.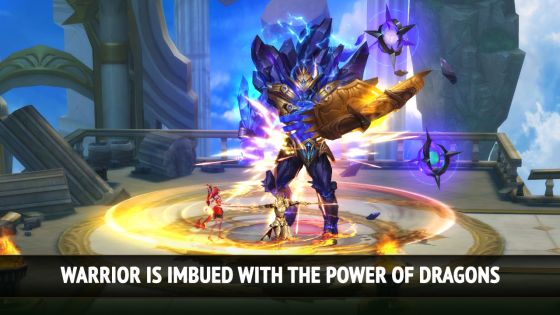 For PvP fans, you can look forward to daily arena events where you can fight other players for valuable prizes. If you're in a guild you can take part in more epic-scaled combat that fights for control over a castle.
PvE fans will have more than 200 unique bosses to face, dungeons galore, and your classic missions. You might even have to kill ten rats, but don't hold us to that.
The game also boasts fantastic character customization options with thousands of possibilities. Customization includes wings, armor, weapons, and auras like you might expect from an MMORPG. But it also includes mounts, companions, goddesses, and more.
Rise of Angels is also being sold as a fast-paced game with a rich setting where you can join the Legion of Blazing Light and save the world from darkness.
Our Thoughts
It's pretty awesome to see that the genre of browser games is still going strong when most games like this would be going the mobile route. It will be interesting to see how the game performs as Russian players tend to have an attitude about gaming that is more similar to Asia than the West.