We're now in quarterly report season and it is off to a great start with fantastic news from Funcom, including six new games in the works! Pokemon Go had a fantastic month in October and Square Enix is pulling some of their games out of Belgium completely by the end of the year. Find all the details below in this week's MMO Money report.
Funcom Q3 Shows a Strong Company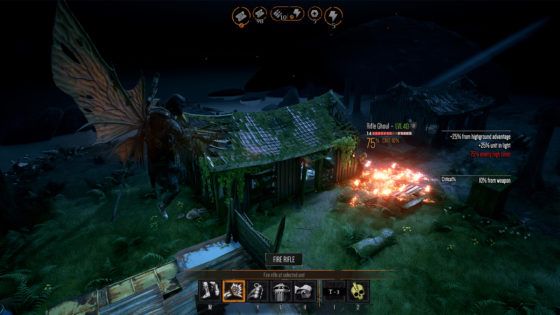 It is all around great news for Funcom in their Q3 report. They reported the highest EBITDA (earnings before interest, tax, depreciation, and amortization) margin in the company's history. Revenue was higher even than Q3 2017 which had some significant launches in it. Also, last year's annual profit record has already been beaten! We also can't forget that in October the company officially announced that they are debt free!
Conan Exiles was the driving force behind all this positivity. In Q3 they had a successful launch in Japan and the game continues to have a loyal, dedicated player base around the world.
Mutant Year Zero Road to Eden is now in final production and due to launch on December 4th. They also have two more Conan games in the works. One of them is single player for PC, Xbox One, and PS4 while the other doesn't specifically say what it is other than coming to PC and in the works with Petroglyph.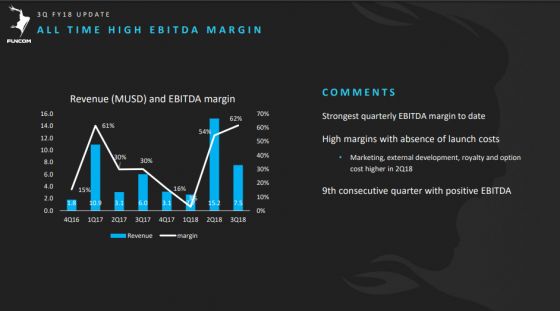 They also have a Heroic Signatures game in the works. If you don't remember Heroic Signatures that's totally understandable, they're the company that was created to manage the interactive rights to IPs based on the books by the author of Conan the Barbarian, Robert E. Howard. There are in total about 29 different IPs for them to pick from so it will be interesting to see which one we get. That game will also be PC, Xbox One, and PS4.
There's also a Funcom IP in the works that is set to release Halloween 2019 and is being worked on with RockPocket Games. Funcom says that the title is top secret but, if you head over to RockPocket's website you'll see they're working on a game called Moons of Madness. They don't come right out and say that it is a Funcom game…but it kinda sounds like it might be. Here's the first sentence from the paragraph about the game. "Moons of Madness is a first-person, story-driven cosmic horror game exploring combining Lovecraft inspiration with hard science." That just screams Funcom to me. But, we'll have to wait and see if that's what it is.
Finally, they have an open world multiplayer game that they're working on. It's currently in the concept phase so there isn't anything else known about the game. The one exception is we know it will be a PC, Xbox One, and PS4 game.
Source: Funcom Quarterly Report
Pokemon Go Earned $73 Million in October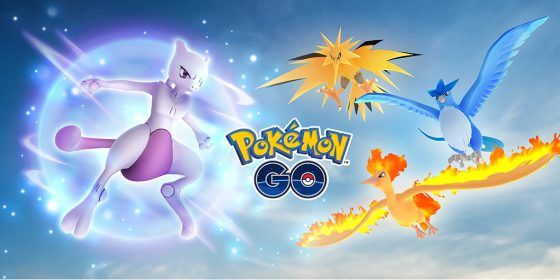 Pokemon Go had another fantastic month, October 2018 was a 67% increase year on year, finishing off with $73 million in revenue. This is down slightly from the high they experienced over the summer. But, with the change in weather and school being back in session it's completely understandable. According to the report from SensorTower, it ranked number 8 for revenue across all apps on both stores worldwide and it was number 7 among mobile games. It even beat out Fortnite which ranked just one number lower. 33.2% of spending on Pokemon Go was from Japan while 32.9% was from the United States. Also, 54% of all spending came from Google Play users. Last year Pokemon Go saw a significant drop in spending during the winter months which again makes sense, because who wants to go sit or walk outside when the weather is miserable? But, this winter they do have Adventure Sync which will allow players to continue to get walking distance from home or while they have the app turned off. So, if players can find somewhere indoors where they can reach a gym there's no reason for the gaming to stop entirely.
Source: SensorTower
Three Square Enix Mobile Games Pull Out of Belgium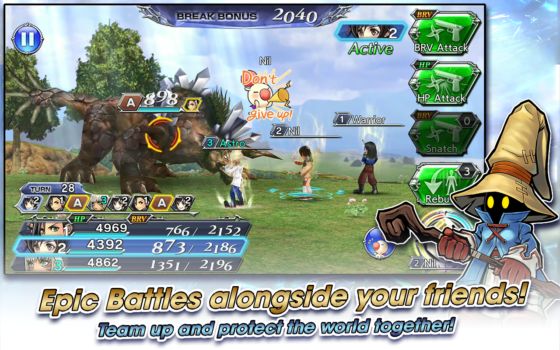 Kingdom Hearts Union X, Dissidia Final Fantasy Opera Omnia, and Mobius Final Fantasy will all be pulled from service in Belgium over the next few weeks in response to the Belgian Authority's response to lootboxes.
The games will be pulled from service slowly with the first one happening as soon as November 30th, that game will be Mobius Final Fantasy, Kingdom Hearts Union X will end on December 6th and Dissidia Final Fantasy Opera Omnia on December 19th. Square Enix recommends that all Belgian players use their consumables and currency before those dates.
This is the first time we've seen this sort of reaction where games have been pulled out of the countries who take issue with lootboxes altogether. Typically the reaction is to remove lootboxes from the games. Though EA is standing their ground and plans to go to court over it even. It will be interesting to see if any other studios take this route as an option going forward.
On that, I'm interested in hearing your thoughts on the matter. What do you think about Square Enix taking the games away entirely? How would you feel if something similar happened in your country?
Source: GamesIndustry
Related: Age of Conan, Age of Conan Unchained, Conan Exiles, Funcom, Mobile, Mutant Year Zero, Mutant Year Zero: Road to Eden, Niantic, Pokemon GO, Quarterly Report, Secret World Legends, Square Enix, The Secret World
https://www.mmogames.com/gamearticles/funcom-q3-report-pokemon-go-month/