Lawsuits abound this week in the online gaming world with both Activision Blizzard and Epic Games the focus of new lawsuits. Meanwhile, Nintendo gives us a much-needed breath of fresh air with how they treat gamers and their employees. Bidding for Nexon is set to begin in April with the list of bidders reduced to just 5. Find all of this and more in this week's MMO Money.
Nexon Shortlists Five Bidders for the Company
There has been quite a lot of interest in Nexon recently from major companies around the world including Disney, EA, Comcast, Tencent, and many others. But, Nexon has now lowered that list to just 5 bidders. Those five include Tencent and Kakao Corp. along with three private equity firms, Bain Capital, MBK Partners, and an unidentified firm. Quite significantly Netmarble isn't included in this list. Netmarble had been putting together a consortium of Korean firms to bid together, believing that selling to an overseas company will damage the local games industry. In fact, this may be why we don't see any Western-based interests in the shortlist. Bidding for the 98.64% share of Nexon that is expected to be worth as much as $13.3 billion is expected to begin in early April.
Source: Games Industry
Nintendo Asks Mobile Partners to Stop Players From Spending So Much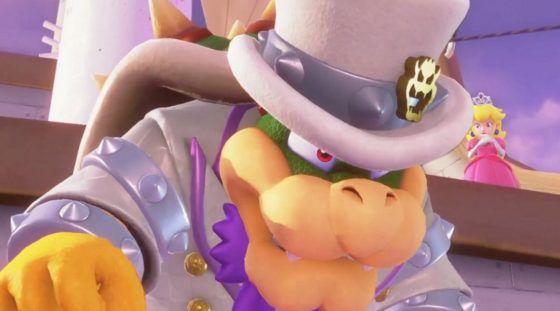 In a time when it seems like all game companies are after is your money Nintendo comes out and gives you a little bit of faith in the industry once more. The company is concerned with its self-image and has asked some of its mobile game development partners to adjust the microtransactions in their games so players are less likely to overspend. A source at CyberAgent, who owns the developers of Dragalia Lost told the Wall Street Journal, "Nintendo is not interested in making a large amount of revenue from a single smartphone game. If we managed the game alone, we would have made a lot more."
This also comes less than a week after a recruitment page for Nintendo shed some light on what it's like working for the company. The average salary is ¥9.03 million, that's $80,000, employees can potentially get bonuses in June and December plus a pay increase every April. The average workday at Nintendo is seven hours and forty-five minutes long. As if all of that doesn't already sound amazing full-time employees stay at the company for an average of 13.5 years. Anyone familiar with the games industry in the West will know that developers tend not to stay in one company for very long. If you're interested in knowing more about that check out this article from Polygon.
From a personal point of view both of these pieces of news make me more likely to look at Nintendo games and support what they're doing. Their views and the way they treat their employees is a breath of fresh air in the games industry today.
Source: Wall Street Journal, Games Industry
Vivendi Sells Remaining Ubisoft Shares

Its been almost a year since Vivendi announced it was going to stop trying to acquire Ubisoft and finally the remaining shares it had in the company have been sold. The remaining shares it had was about 5% of the company, €429 million.
At one point in time, Vivendi owned a 27.3% stake in the company and though its attempts to own the company completely failed they did bring in about €2 billion, a capital gain of €1.2 billion. Though they failed to achieve their original goal you can hardly call the entire thing a failure. I'd love to fail my way to €2 billion, that's about $2.2 billion USD. Vivendi has stated that they will honor their agreement and not buy shares in Ubisoft for at least 5 years.
Vivendi had previously owned Activision Blizzard but it sold the company to an investment group led by Bobby Kotick and Brian Kelly for $8.2 billion. That deal pushed Vivendi out of the games industry for 3 years until it bought its way back in with a hostile takeover of Gameloft.
Source: Games Industry
A New Law firm is Encouraging Shareholders to Sue Activision Blizzard Over Bungie Split

Another law firm is inviting shareholders to join in a class action lawsuit against Activision Blizzard, accusing the company of misleading shareholders over the end of its partnership with Bungie. The firm's loss submission form makes the following claims:
Activision failed to disclose that "the termination of Activision Blizzard and Bungie's partnership… was imminent"
That this termination "would foreseeably have a significant negative impact on Activision Blizzard's revenues."
And as a result "Activision Blizzard's public statements were materially false and misleading at all times."
Activision Blizzard previously said that the split from Bungie was because Destiny 2 failed to meet financial expectations. But in a recent SEC filing, the company recognized $164 million in revenue from Destiny for 2018 as a result of the split.
This comes at a time when shareholders for Activision Blizzard aren't too happy with the company. They've had to warn investors that cutting hundreds of jobs (800 in total) may damage the company. They even went so far as to say there can be "no assurance that our business will be more efficient or effective" than it was before this new strategy.
Why can't you be more like Nintendo?
Source: Games Industry
Man Sues Epic Games Over Predatory Loot Boxes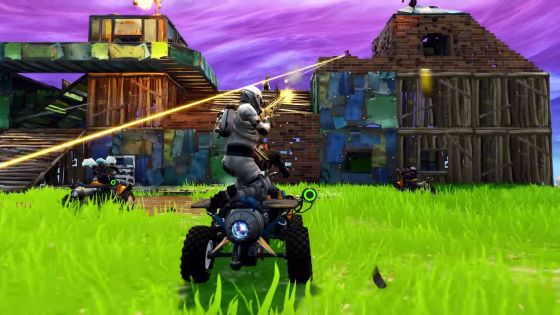 While we're on the topic of lawsuits we should mention that Epic Games is being sued, yet again. This time though it isn't because they used a dance in their game, instead it's over allegations that Epic Games has engaged in predatory schemes with loot boxes in Fortnite. They allege that Epic intentionally designed Save the World to hinder player's progress if they didn't spend real money. They also say that Epic has "made a fortune on in-game purchases, preying in large part on minors who are especially susceptible to such predatory tactics." The lawsuit accuses Epic of violating California's Consumer Legal Remedies Act, False Advertising Law, and Unfair Competition Law.
What the lawsuit doesn't mention though is that since January Epic Games now shows the contents of loot llamas in Save the World before they're purchased with V-Bucks. So it is possible that the lawsuit won't go anywhere since they've already made changes to the areas that the lawsuit covers.
Source: Games Industry
The post MMO Money: A Week of Lawsuits and Nintendo Being Awesome appeared first on MMOGames.com.