What happens when you hand Niantic, the makers of Pokemon Go, the keys to the wizarding world? You get Harry Potter: Wizards Unite…or at least you will in 2019. A Harry Potter: Wizards Unite new logo has been revealed on Pottermore, the website for all things Harry Potter. The logo, seen below, features three very familiar wands, the ones that belong to Harry, Hermione, and Ron. It also combines the fonts from the logos for the Harry Potter movies and The Fantastic Beast movies which are similar but still quite different. It looks like the game will include elements from both.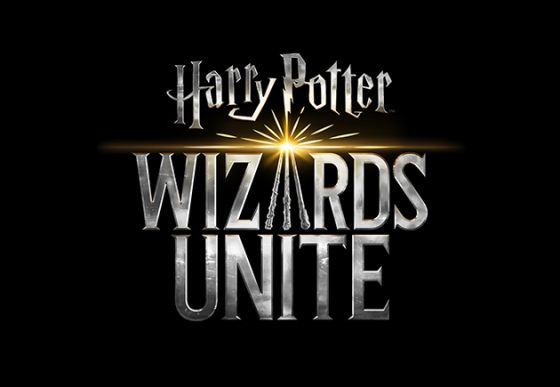 The game, which is being created in a collaboration between WB Games and Niantic will be released under the Portkey Games label. It was initially set to launch sometime in 2018, but, with very little of the year left it would seem we'll be waiting until next year. Very little is actually known about the game at this stage but Niantic has said players will be exploring real-world neighborhoods, casting spells, discovering artifacts, and encountering fantastic beasts along with iconic characters. Sounds a whole lot like Pokemon Go but in Harry Potter's universe.
Hopefully, we'll be getting more information about the game very soon. Until then though, we at least have Niantic's two other games to keep us busy. Ingress just recently released Ingress Prime, a shiny new updated version of the game. While Pokemon Go announced that today there would be big changes coming to the game and new evolutions for Pokemon are set to be released very soon. Pokemon Go is also still smashing its own records for revenue. All in all, it's a great time to be Niantic.
We can't wait for more information on Harry Potter: Wizards Unite, and as soon as we do you'll be able to find it here.
Source: Pottermore
Related: Harry Potter: Wizards Unite, News, Niantic, Niantic Labs
https://www.mmogames.com/gamenews/harry-potter-wizards-unite-new-logo-new-info/