Nintendo President Shuntaro Furukawa informed investors yesterday that about half of all Nintendo Switch owners have downloaded Fortnite. The Switch has now sold 22 million units which suggests that Fortnite has been downloaded somewhere around 10-11 million times just for the Switch. All of this happening since it was released in June 2018.
"Many people continue to play the game, boosting the overall utilization ratio of Nintendo Switch," Furukawa said. "Nintendo Switch is unique in that people can bring their consoles with them so they can communicate while playing at a friend's house or elsewhere."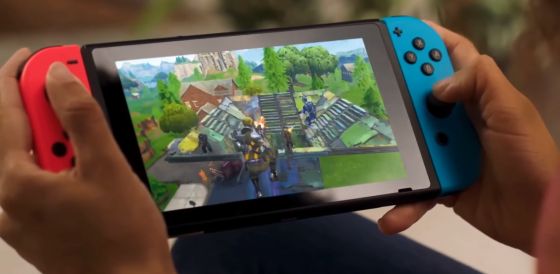 Nintendo Switch Online's service, which Fortnite is a driving force for, has shown higher than expected numbers of subscribers going for the 12-month long subscription option. In fact, more than half of customers have opted for it rather than one of the shorter options.
Revenue from digital sales for Nintendo has been growing ever since the launch of the Switch. It reached a record high in the first half of the current fiscal year. 42.1 Million units of software were sold in the first half of the fiscal year. That brings the Switch's total lifetime software sales up to 111 million units.
Nintendo also sold another million units of the 3DS which is a 65.1% drop from last year. On the other hand, the 3DS came out in 2011 and is still making them money. So that seems like a win overall. NES and SNES Classic both outperformed the 3DS selling a combined 3.69 million units in 6 months.
In the Smartphone department though, Nintendo isn't performing amazingly well. Nintendo's smartphone and IP-related income totaled only ¥18.7 billion, that's $165.4 million USD. Not too shabby, but compared to the rest of the business barely a drop in the bucket. That is up 4.7% from last year though.
Source: Games Industry, Games Industry
Related: Business, Business News, Fortnite, News, Nintendo, Nintendo 3DS, Nintendo Switch
https://www.mmogames.com/gamenews/half-nintendo-switch-owners-downloaded-fortnite/