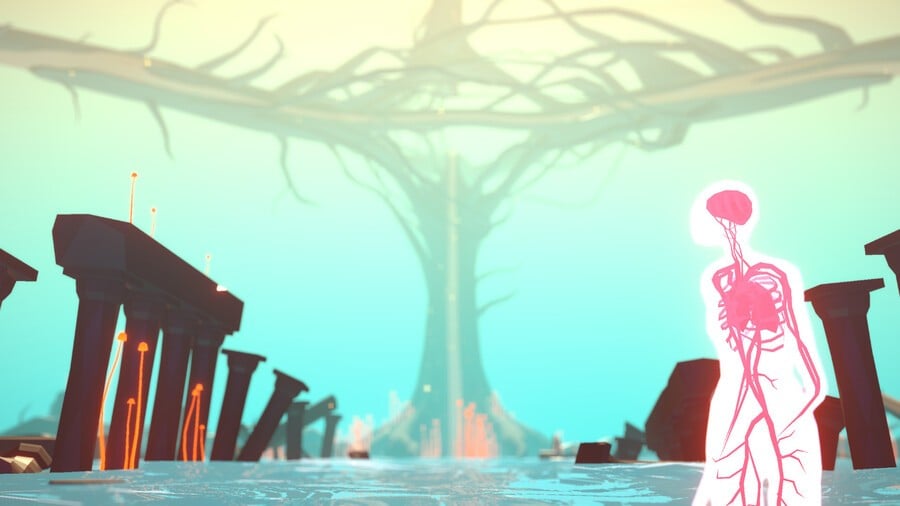 In case you forgot, last May, the Barcelona-based indie developer Altered Matter announced its beautiful puzzle platform game Etherborn was coming to the Nintendo Switch and multiple other platforms. Nearly a year later, the official Nintendo channel has now uploaded an announcement trailer for this title, revealing it will arrive this spring.
Below is the description and trailer:
Etherborn is an elegant leap in the gravity-puzzle genre – an environmental puzzle platformer built on exploring and understanding gravity-shifting structures. Traversal is built around your unique sense of gravity that anchors you to any surface you touch. Play as a voiceless being, born into a mysterious world where a bodiless voice calls to you, patiently drawing you to its location. Explore dreamlike, Escheresque levels as you go forth and seek your purpose.
Altered Matter has also signed with FoxNext Games – a division of 20th Century Fox. Here's a bit more about the partnership, courtesy of the PR:
FoxNext Games, a division of 20th Century Fox and developer and publisher of MARVEL Strike Force, has established a development fund that will give independent game developers the resources and support necessary to bring their creations to players around the world. The debut game in the FoxNext Games indie games portfolio includes an experimental take on the puzzle platform genre with Etherborn, currently in development by Altered Matter. More games in the program will be announced later in 2019.
Is this one you've been keeping an eye on? Tell us below.
http://www.nintendolife.com/news/2019/02/gravity-puzzle_platfomer_etherborn_leaps_onto_the_nintendo_switch_this_spring