A recent Final Fantasy XV anniversary livestream had a whole lot to say to mark the game's two-year anniversary, and while most of the announcements are understandably single-player focused, there are a couple of multiplayer-related tidbits in there. Namely, a standalone release for the multiplayer Comrades mode and a crossover event with Final Fantasy XIV.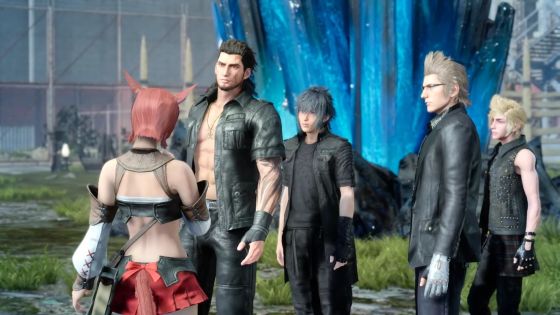 Multiplayer: Comrades, the small-scale online co-op multiplayer mode of the game that was released last year, is now going to be its own standalone title for Xbox One and PS4. This effectively shuts down the mode's inclusion from the original title, though the PC version will continue to receive these updates.
This new release will introduce 10 new bosses for players to face off against. It will arrive on December 12th at 5pm PST and will cost $9.99 for new arrivals or will be granted for free to those who purchased the expansion previously.
As for the Final Fantasy XIV crossover event, that will also arrive on December 12th as a free update to all Final Fantasy XV players. The crossover quest will introduce Noctis and his companions to the Miqo'te Y'jhimei, ultimately culminating in a fight against the wind Primal Garuda from FFXIV. Special XIV-themed costumes await as a reward for completing this event.
Naturally, there are trailers for these updates. The XIV collab trailer can be viewed here and the latest Comrades trailer is here.
Our Thoughts
It's interesting that they've decided to release Comrades as a standalone title on consoles, but considering that the original game's DLC is winding down, perhaps they're trying to trim as much as they can. In any case, we do hope that fans of this particular title enjoy both the online multiplayer and the collab event.
Source: press release
Related: Crossover Event, ffxiv, FFXV, Final Fantasy XIV, Final Fantasy XV, Final Fantasy XV Multiplayer: Comrades, Final Fantasy XV: Comrades, Multiplayer, News, RPG, Single Player
https://www.mmogames.com/gamenews/final-fantasy-xv-announces-standalone-multiplayer-release-ffxiv-crossover/