The supplemental Final Fantasy XIV patch 4.45 has released, and with it a couple of nice little side activities for players of the MMORPG to take up. Primarily, the new Eureka land of Pyros and the further adventures of Hildibrand, Investigator Extraordinaire.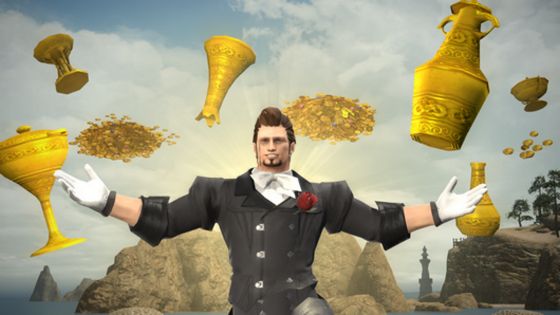 Eureka Pyros brings players into an underground network of caves in the mountains of the zone, trading in cold tundra views of the previous region to rock and magma. The new region also brings on the previously detailed Logos Actions system that affords classes new skills in the instance.
Patch 4.45 also continues Hildibrand's sidequest, where players must assist the self-described investigator extraordinaire in finding a legendary sword of great power. There's also been additional furnishings, emotes and hairstyles added with this patch.
The complete patch notes can be read at this link.
Our Thoughts
To be completely honest, our eyes are still a little crossed after looking at that explanation of the Logos Actions system…but maybe it'll become more lucid once we've had some hands-on time with it. In any case, we hope that these little additions of content for FFXIV are enjoyable to fans.
Source: press release
Related: ffxiv, Final Fantasy XIV, MMO, MMORPG, News, Update
https://www.mmogames.com/gamenews/ffxiv-4-45-adds-eureka-pyros-hildibrand/