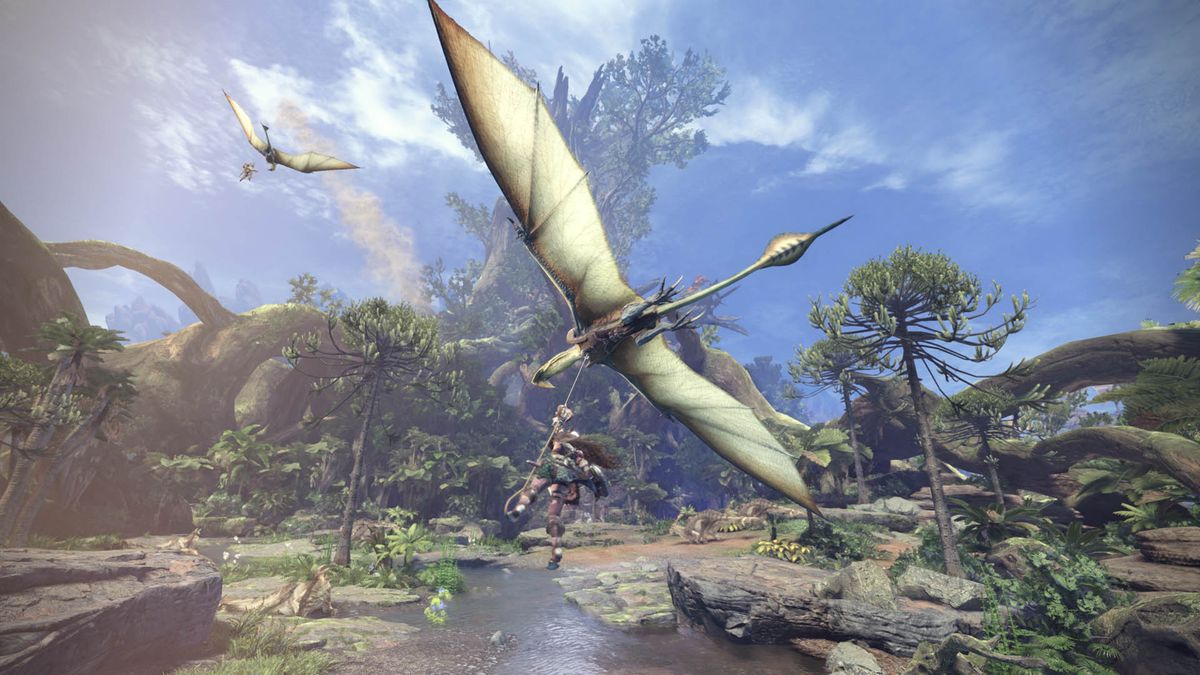 Black Friday is still a week away, but not in Monster Hunter: World. Who has time to look at a calendar when there are gargantuan beasties waiting to be pummeled? To get the ball rolling early, Fanatical has discounted the massive monster-slaying game by 33 percent. 
Both editions of Monster Hunter: World are 33 percent off, starting today at 4pm GMT and running until the same time on November 19. It's the biggest discount the game has received yet on PC. 
The first Monster Hunter to come to PC also happens to be one of the best. Take a gander at James' Monster Hunter: World review. He's pretty fond of it. 
Like your character, Monster Hunter: World dresses its breathless combat in every assortment of the most arbitrarily complicated garb, all in the name of variety. It is an abyss of 'replayabilty', an exercise in patience and observation for the ultimate payoff: an infinite black sea of invigorating dragon murder. And a new hat. 
Hitman 2, which Fanatical discounted last week, has also had its sale extended. If you fancy dressing up and murdering people, it's 25% off until November 20, 5pm GMT. Use the HITMAN225 code to get the full discount. It applies to every edition of the game.
That should keep you up to your neck in murder this weekend.
Some online stores give us a small cut if you buy something through one of our links. Read our affiliate policy for more info. 
http://www.pcgamer.com/fanatical-starts-black-friday-early-with-monster-hunter-worlds-biggest-discount