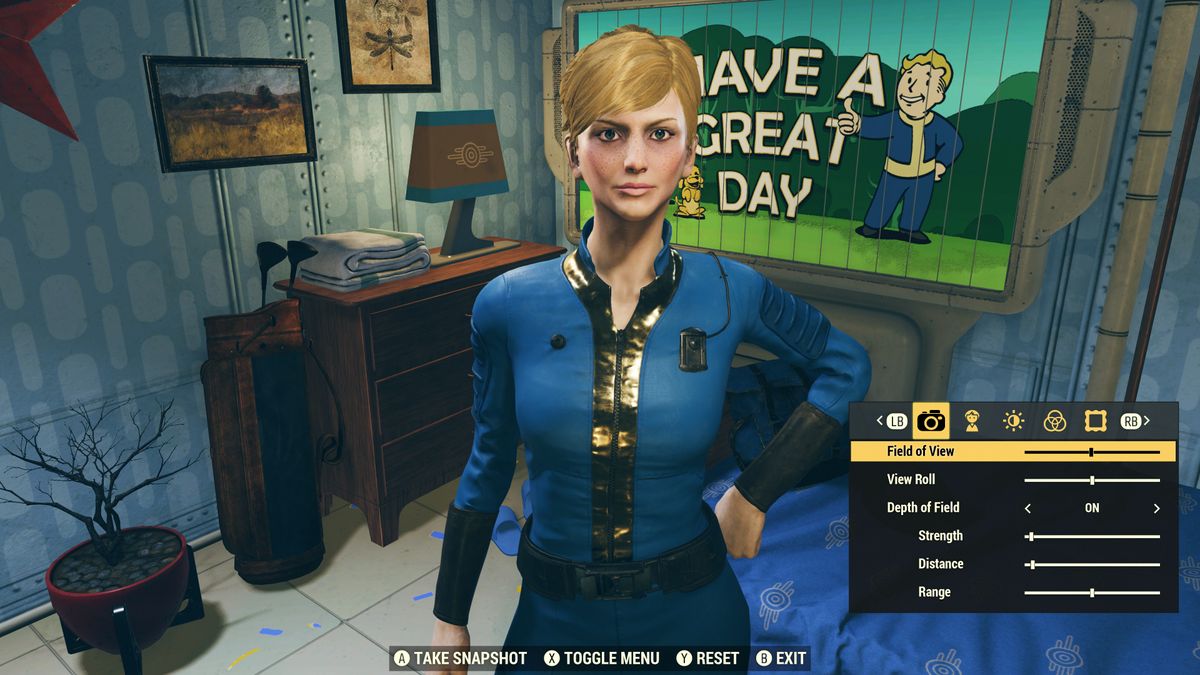 Fallout 76's launch times have been announced, and they vary depending on which region you're based in. The official release date is November 14, but unlike the beta, the timings here are staggered. In the US, the game will unlock for everyone at the same time, but generally speaking, Fallout 76 will launch earlier the further East you're based.
Here's everything we know about Fallout 76's launch times. 
Fallout 76's launch times for every region
Fallout 76's launch time is one minute past midnight on November 14 in your timezone, unless you live on the West Coast of the United States, where it'll launch on November 13 at the same time as the East Coast. Here's how those launch times break down per major city across the globe:
Sydney—12:01AM AEST
Tokyo—12.01AM JST
Taipei—12:01 CST
Singapore—12:01AM SGT
Moscow—12.01AM MSK Paris—12.01AM CEST
London—12:01AM UTC
São Paulo—12:01AM BRT
New York—12:01AM EST
Los Angeles—9:01PM PST on November 13
You can preload Fallout 76 now
#Fallout76 preload is available now for Xbox One, PlayStation 4, and PC. Check out our map to see when #ReclamationDay begins in YOUR region. https://t.co/bF3flVJXs0 pic.twitter.com/4EX4amUkozNovember 12, 2018
Preloading for Fallout 76 has begun as of today, for people who have preordered the game, which Bethesda announced on Twitter earlier. If you're thinking of preordering, scroll down and we'll outline which retailers are carrying the game. 
Fallout 76's won't launch on Steam, just the Bethesda launcher
Fallout 76 is not releasing on Steam, at least for now, so like the beta it'll only be playable via Bethesda's own launcher. You can download that here by scrolling to the bottom right of the page. 
How to preorder Fallout 76 so you can preload before launch
If you're desperate to preload Fallout 76, you can preorder here on Bethesda.net, as well as on other retailers like Amazon and Green Man Gaming. 
Fallout 76 editions
If you're thinking of pre-ordering Fallout 76 to preload the game ahead of launch, there are a few different editions for the game alongside the standard edition, and we've detailed them below.
Fallout 76 Tricentennial Edition
This one comes with bonus downloadable items, and is the default option on Bethesda's site. You get exclusive Tricentennial Power Armor customisation options for several different armour models, as well as Tricentennial weapon customisation for the pistol, hatchet and laser rifle. You also get an Uncle Sam-themed outfit, which probably won't be the best option if you're looking to be subtle when encountering other players. You also get posters, photo frames and a saluting emote. 
Fallout 76 Power Armor Edition
This physical-only version comes with all of the above, a steelbook, 24 Fallout figurines, a glow-in-the-dark map and a wearable helmet. 
Fallout 76 Collector's Edition
This version comes with a Pip Boy you can construct yourself, if that's something you've always wanted to do. It comes with a display case, too. 
http://www.pcgamer.com/fallout-76-launch-times