You may not think that playing games is a physically demanding sport, in fact, many would be hesitant to call it a sport at all. But, for the professionals who are practicing up to 16 hours a day, it is physically draining. Injuries in professional gamers are a very serious problem and now, thanks to Skillshot Media and the Northside Hospital Sports Medicine Network Smite and Paladin pros will be able to have those injuries taken care of by experts. The two companies have teamed up to create an esports medical program to look after the professional gamers.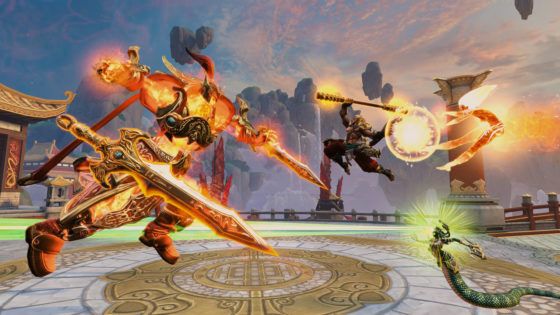 Thanks to the new program pro gamers will have access to pre-performance screenings, endurance training, sports nutrition training, a team/league doctor, access to experts for physical and mental health management, and an injury training room.
Talking about the new program Todd Harris, Co-founder of Hi-Rez and President of Skillshot Media had this to say.
"In discussions with the Northside Hospital Sports Medicine Network, it became clear that they are not only taking early notice of the rising trend of esports injuries, but also aspire to serve our pro players just like athletes in traditional sports – benefiting from nutrition, exercise, rest, and best practices for optimizing performance and prolonging careers. We are thrilled to partner with Northside to provide complementary injury-prevention services for our players and also share ongoing research with the broader esports community."
Dr. Vonda Wright MD, an orthopedic surgeon and chief of Northside Hospital Sports Medicine Network added this.
"As the convergence of technology expands our definitions of 'athletes and competition,' Northside Sports Medicine is proud to step into this unique role. Through preventive care and innovative research, we hope to maximize performance while minimizing injury for these pro players, while setting a standard of care for esports athletes at every level."
The field of esports medicine is a growing one, in fact, it was just last week that team Magic Gaming signed a sponsorship and health service deal with regional healthcare network Orlando Health. It's likely that we will see more of this happening in the future
Source: The Esports Observer
The post Esports Medical Program Started for Smite Pros appeared first on MMOGames.com.
https://www.mmogames.com/gamenews/esports-medical-program-started-smite-pros/