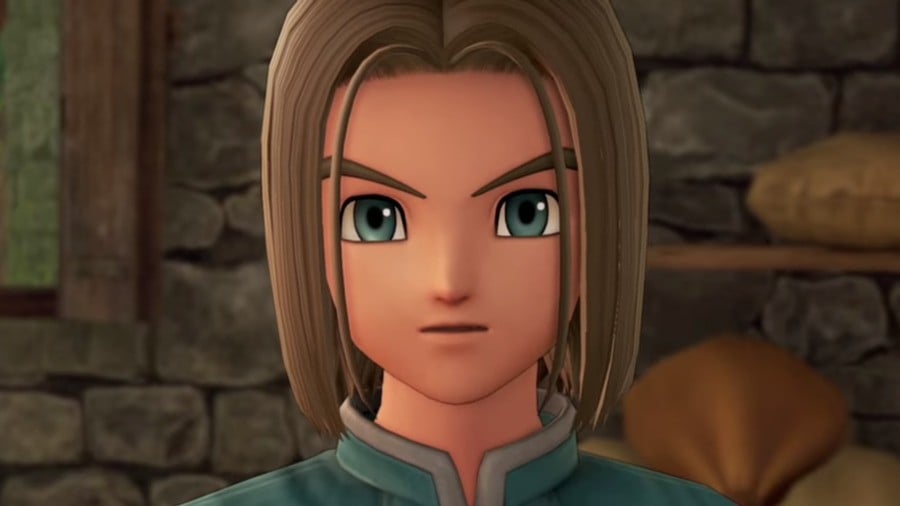 The upcoming Switch version of Dragon Quest XI – Dragon Quest XI: Echoes Of An Elusive Age S, to give it its full title – will contain scenarios which weren't present in the PS4 and PC versions, Square Enix has confirmed.
The news comes from a livestream hosted by the developer today, in which a small tease of gameplay footage was shared, giving us another quick look at the game running on Switch. No additional details have been shared surrounding exactly what these scenarios may contain, but it's a nice little bit of news to hear nonetheless.
The footage we just mentioned has been captured in this YouTube video below; rather than focusing almost exclusively on dramatic cutscenes like the official trailer, these clips show more of the dialogue-heavy scenes (even if it is all still in Japanese). Feel free to check it out below.
Elsewhere in the stream, more members of the Japanese voice cast were revealed:
Protagonist (voiced by Mitsuki Saiga)
King Carnelian (voiced by Sugou Takayuki)
Hendrik (voiced by Rikiya Koyama)
Jasper (voiced by Takahiro Sakurai)
Amber (voiced by Mami Koyama)
Chalky (voiced by Kenichi Ogata)
Prince Faris (voiced by Nobunaga Shimazaki)
Kainui (voiced by Yuichi Nakamura)
Michelle (voiced by Ai Kayano)
Atsuko (voiced by Emiri Katou)
Atsuo (voiced by Emiri Katou)
Miko (voiced by Toa Yukinari)
Queen Frysabel (voiced by Yui Horie)
Krystalinda (voiced by Miyuki Sawashiro)
Adding to those we already knew:
Erik (voiced by Kouki Uchiyama)
Veronica (voiced by Maaya Uchida)
Serena (voiced by Sora Amamiya)
Sylvando (voiced by Masaya Onosaka)
Rab (voiced by Mugihito)
Jade (voiced by Ami Koshimizu)
Gemma (voiced by Ayako Kawasumi)
Vince (voiced by Tomokazu Sugita)
Mia (voiced by Inori Minase)
Dragon Quest XI: Echoes Of An Elusive Age S launches this year in Japan; we still haven't had any news of a western release just yet. We'll leave you with a full recap of the livestream should you want to give it a watch.
Are you looking forward to this one? Do you hope it will get a full western release somewhere down the line? Share your thoughts with us in the comments.
http://www.nintendolife.com/news/2019/01/dragon_quest_xi_s_will_include_scenarios_not_present_in_ps4_and_pc_versions_new_footage_shared