The MMOs of Trion Worlds are slowly but surely coming out of their silence as the Gamigo buyout dust continues to settle. Next up on the list is Defiance 2050, which provided a recent dev blog with at least a few words of assurance regarding Defiance 2050 updates.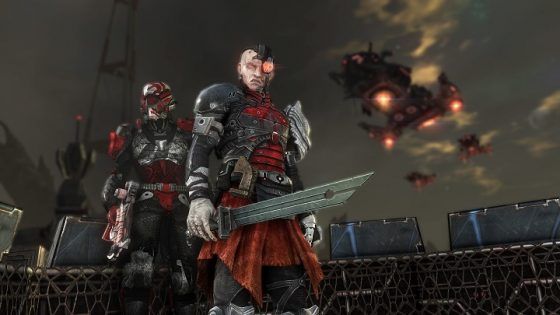 After opening with an apology for not putting out any communication sooner, the blog post confirms that key staff members like Zephkial, Rarnok, and Destromathe are still in the office and "working their butts off" to bring new content to the MMO.
Updates in the works include events and content that focus on the Synergy Matrix system. There will also be a return of the Solstice Strike event in December and game store Black Friday and holiday sales to take advantage of. More details are likely to come soon, and a livestream detailing the Synergy Matrix update is schedule for Friday, November 16th at 10:30am PST/1:30pm EST.
"There really is a lot to be excited for and we can't wait to be able to share even more info with all of you," closes the post. "Thanks to all of you for sticking with us."
Our Thoughts
Well, better late than never, all things considered. As with other Trion MMOs that have come up from their radio silence, we do hope that fans of this particular online shooter MMO continue to get the updates they're looking for and the devs of Defiance 2050 are doing well.
Source: official site
Related: Defiance, Defiance 2050, Dev Blog, MMO, News
https://www.mmogames.com/gamenews/defiance-2050-checks-in-post-gamigo-update/