As you probably saw from our lengthy hands-on session, Dead or Alive 6 looks to recapture the fighting spirit that made the series so much fun to begin with when it arrives next month. You only need to get one look at game producer Yohei Shimbori to see that dedication.
During our interview, Shimbori came out dressed as the military-themed Bayman character from the game complete with cap, vest and even a drawn-on scar. He appears to be just as much a fan of the series as one of the main people behind it, and it shows as he smiles watching over others enjoying what the game has to offer.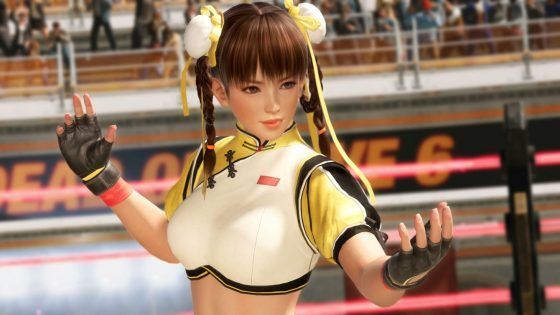 We recently had a chance to sit down with Shimbori to get his take on what elements stayed in place for the game, as well as what he hopes to see in terms of the game's chances on the tournament circuit.
First off, Shimbori talked about pleasing all sorts of fans with the game, as it doesn't focus so heavily on the sexiness that previous chapters did, though there's still plenty of it in store. Through his interpreter, he explained the focus. "With DoA, there are different types of fans. For example, there's just fighting game fans. There's also fans who are mainly focused on the characters. There's also fans of the whole sexuality image of DoA. And, as much as possible, we're trying to create a game wherein we can create the best experience for all those fans."
Moving on, we discussed the evolution of the gameplay, namely the addition of the special combo move. With this, players can easily turn around the tide in a match, with four crucial hits and a special technique that can easily bring stronger opponents down to their level or, for more experienced players, finishing a match in style. Regarding incorporating this into the game, Shimbori explained, "Balancing, of course, was the hardest. We can't have that special move just be a button to turn around the entire fight. But, at the same time, you would have that certain move that only certain or new players would be using it."
We then turned out attention to NICO, one of the newer characters introduced within Dead or Alive 6. She brings a robotic charm into the picture, and also serves as part of the storyline that has yet to unfold in the series. When asked about her role as a whole in this series, Shimbori said, "With the DoA series, especially from 5, there were three main groups: ninjas, DOATEC and MIST, wherein MIST is more of the evolved scientists group type of thing. And so, we wanted a character in that group, and that's where we came up with NICO, who focuses on Zachary."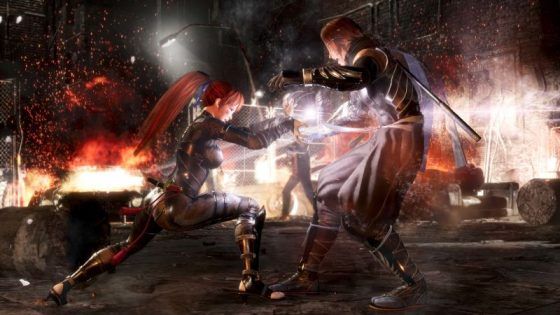 Then we talked about Dead or Alive 6's accessibility, which really opens up, mainly thanks to the game's Quest Mode. In this mode, you can actually learn the practice of fighting through various modes across a number of missions, with more opening up as you complete them. This makes the game perfect for newcomers, alongside hardcore players who can dial in their favorite character combos in their sleep.
Shimbori, though, noted that Quest Mode is probably best for beginners, as it wasn't really made with hardcore DoA fans in mind, though the unlockable stuff does make it worthwhile. "The Quest Mode is actually not made for full fighting game veterans. We made it for people that are new to the game as well as for people who want to try out new characters, to be able to learn the characters themselves and learn at the same time," he said.
I couldn't help but address the matter regarding tournaments with Dead or Alive 6. After all, the fighting scene is really big right now, and DoA 6 would no doubt be a great worldwide fit. Regarding this, Shimbori concluded, "We actually wanted to enter the company in this, so from the bottom to the top, we're hoping to get into esports."
Considering that Shimbori dressed like Bayman for the review, one would think that would be his favorite character. So I decided to ask, instead, who the most accessible character would be for newcomers to try out. Shimbori concluded, "Of course, I'd recommend the two new characters, Diego and NICO. They don't have a lot of difficult moves, so I believe they'll be accessible for them."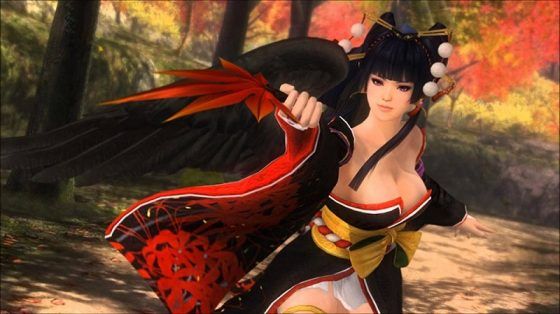 You'll be able to see how well Dead or Alive 6measures up when the game releases on March 1 for Xbox One, PlayStation 4 and PC.
The post Dead or Alive 6 Director Yohei Shimbori Embraces His Fighting Spirit appeared first on MMOGames.com.