The tactical sandbox MMO-like Conqueror's Blade asks a lot of its players as they lead their nations to victory, not the least of which being to lay siege to keeps and forts. But how does that play out, exactly? A new Conqueror's Blade siege gameplay trailer is showing us all how.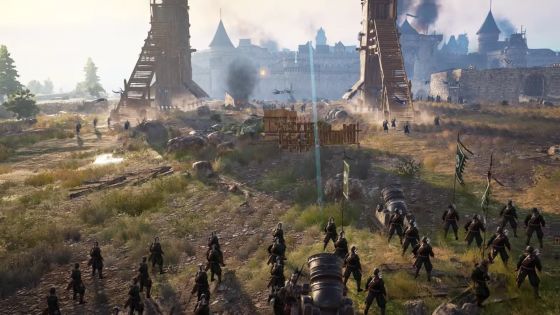 The video offers a general run through the entire process of laying siege to a fortification, from selecting army unites and siege engines to issuing orders to troops in the middle of battle. The video provides more than a few glimpses at the player character ordering troops into formation, issuing charge orders, or otherwise taking direct control of the fight by entering the fray personally or commandeering siege weapons.
According to producer Peter Lagun, Conqueror's Blade siege warfare has been put through its paces in early testing. "We saw thousands of players help us stress our technology," said Lagun. "Players have clashed steel for hours, have found creative tactics in siege warfare and ultimately have shown a great hunger for more."
You can take in all of the siegecraft gameplay you could want in the embed below.
[youtube https://www.youtube.com/watch?v=WxOqHz29M5k&w=560&h=315]
Our Thoughts
Siege warfare in Conqueror's Blade certainly looks like it'll be a busy affair, but we do hope that tactical thinking will win out the day in favor of merely memorizing the shape of maps or battlegrounds and taking advantage of those locations. That's probably not going to happen, though.
Source: press release
Related: Conqueror's Blade, Multiplayer RTS, News, Online RTS, Sandbox MMO, Trailer, Video
https://www.mmogames.com/gamenews/conquerors-blade-shows-off-siege-gameplay/