Some folks seem to build their entire existence through Twitter, so perhaps the end of CliffyB's career via the social media platform isn't a huge surprise. However, Bleszinski appears to have indeed confirmed that he is out of the gaming business, so this certainly doesn't seem like a hyperbolic eruption.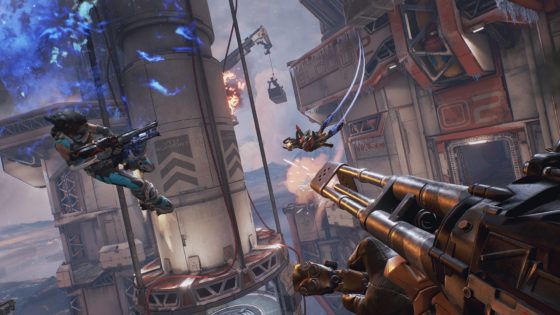 The entire matter kicked off when a newly-created Twitter account issued a tweet to voice their dismay that the FPS LawBreakers had not refunded their money. Bleszinski replied to the tweet directly in a pretty frustrated manner.
"I paid my employees, their 401ks, and their health care – even months after the studio folded. I didn't take a salary myself for two years," wrote Bleszinski. "I get you're sad, but god, this kinda s**t is another reason I am NEVER making another game."
When asked by GamesIndustry whether or not this was a simply heated moment or if he was genuinely finished with game dev, Bleszinski simply replied with "I'm done."
Our Thoughts
If nothing else, this should provide some interesting fodder for Bleszinski's current book. In all seriousness, though, we do feel bad for Bleszinski a bit. While it still seems like this is a moment of hot-headedness, it also does seem pretty earnest and conclusive.
Source: GamesIndustry
Related: Boss Key Productions, CliffyB, Games Industry, Gaming, News
https://www.mmogames.com/gamenews/cliff-bleszinski-quits-gaming-industry-via-twitter/