CCP Games, developers of EVE Online have announced a partnership with a tech start-up Hadean for a tech demo quite unlike any other in the massively multiplayer sphere. Together they are creating EVE: Aether Wars to explore opportunities for huge scale multiplayer simulations in EVE Online and future games from CCP.
The Hadean geologic eon describes the hellish conditions then prevailing on Earth: the planet had just formed and was still very hot owing to its recent accretion, the abundance of short-lived radioactive elements, and frequent collisions with other Solar System bodies. If that doesn't describe the general atmosphere itself of EVE during a Corp War, then I don't know what does.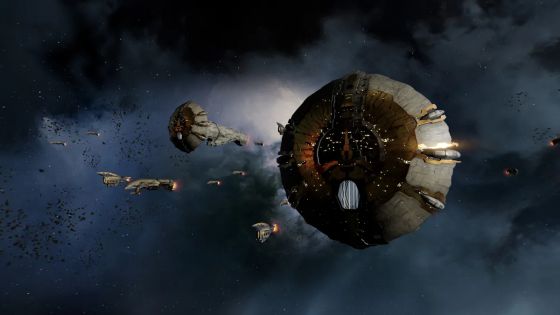 Specifically though, Hadean is the creator of Aether Engine. The Aether Engine will receive its first public showing at GDC 2019 through the demo of  EVE: Aether Wars which is to be a real-time 10,000 player space deathmatch.
Our condolences already go to whoever is unlucky enough to be the first one knocked out… assuming that EVE players don't compete to be #1 at the bottom.
Surely they wouldn't be that competitive right? It's not like players regularly reverse suicide bomb by jumping into blasts in EVE Online.
If the idea of a 10,000 strong deathmatch appeals to you, you can sign up for free by visiting www.aetherengine.io/pvp-10k
For the demo CCP is providing EVE Online and EVE: Valkyrie assets for use in the Aether Engine while Hadean is focusing on the scaling in the cloud, powered by Microsoft Azure in their engine, to tie it all together.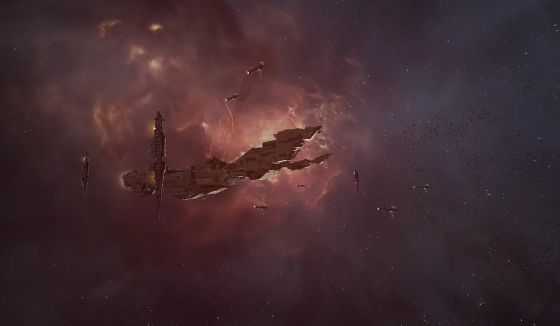 The EVE Online community currently holds the Guinness World Record for "most concurrent players simultaneously involved in a single multiplayer PvP videogame battle" with 6,142 players on 23rd January 2018. How many will show up in EVE: Aether Wars with sharp knives already aimed at one another's backs? Well, there's room for all of them and then some. Are you going to be one of them?
If technology is your thing and you want to know more about the underlying systems of Hadean and the Aether Engine, visit hadean.com  and aetherengine.io. Whatever the outcome of the deathmatch, it will be absolutely fascinating to see the massively part of Massively Multiplayer Online getting up to that amount. Is the Aether Engine the direction of MMOs in the future?
Source: Press Release
The post CCP Announces 10,000 Player EVE: Aether Wars appeared first on MMOGames.com.