Bless Online recently released its level 50 update. To help explain what this update brings, and the future of the game, we spoke with JC Lee, the head of development for Bless Online.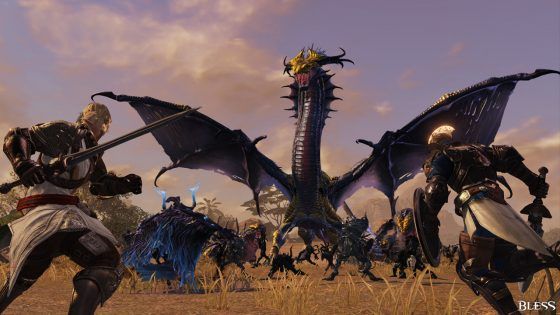 Will there be any changes to the crafting system? New Recipes?
Although there aren't any changes to the crafting system itself, the maximum amount of crafting materials of the same type that can be stored in 1 inventory slot has been increased, and new crafting recipes for new equipment related to Zeeto's Laboratory have been added. Aside from that, the crafting recipes for equipment and accessory enhancement materials (Ymir's Horn/ Sharp Horn of Ymir / Ymir's Skin / Sturdy Skin of Ymir / Ermekis' Energy / Power of Ermekis) that can be earned through crafting have also been changed due to changes to the enhancement system.
Will new players be able to experience some of the content or is it reserved exclusively for higher levels?
The new raid, Zeeto's Laboratory, is a level 50 raid, and the new areas and story quests are intended for level 50 players. However, the other improvements and additions we made such as the enhancement system streamlining and the new guild features will be enjoyable for all players.
In your news release you mentioned quality of life improvements – could you elaborate more on that?
Probably the biggest QoL change is the streamlining of the enhancement system – we felt that previously it was too complex and not as intuitive for players to use. By reducing the categories for enhancing, we think it will be much more user-friendly for both new and experienced players. We've also added new guild features, made UI and UX improvements, and rebalanced some class skills, and fixed a variety of bugs and issues.
What new skills can we expect to see with the level cap increase?
There will not be a skill expansion within the level 50 update. It is currently being developed as a separate, future update.
Can you tell us a little more about what we can expect to find in the burning desert?
Geographically, there are a lot of interesting areas. For instance, there's a Sandworm Pit located in the middle of the desert that has a Baraka nest, and players need to jump over the floating stones to get there. Even though characters don't suffer any damage if they fall, they might get eaten by the sandworms below there. It's also possible during the daylight hours in the major desert spots and outskirts to get heat stroke, which can decrease Physical Defense and Movement Speed. Players should avoid this area.
The story behind the Burning Desert is also worth mentioning. You can discover Ash-Ruha's Cradle when chasing Guido and trying to find out about his conspiracy. However, it has been said that one must leave the ruins as quickly as possible since you will be exposed to danger. Players can increase their Movement Speed by getting energy from the Barakas on the floor!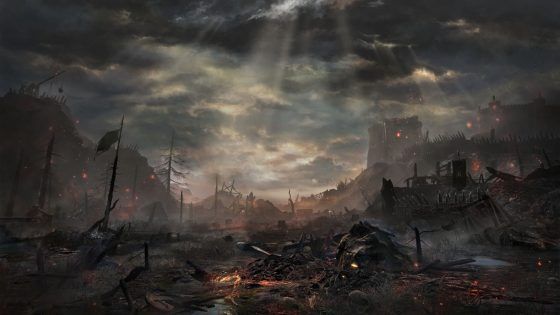 Are there going to be any new features for premium players vs. free players?
There won't be any changes to the optional premium membership, no. And free players will have access to all the same game content that those who purchased Bless previously do.
With this new update, will we see any improvements to the overall game performance and optimization?
We've made a great effort to improve optimization, and some performance improvements were added at launch! While we are still actively working on further changes that we hope to add to Bless soon, we don't have any going into the 11/7 update.
How many new areas will the DLC open up?
If you mean how many new areas are added in the Level 50 Update, there are two – Shaqqara and the Burning Desert. It will not be walled behind a DLC, however; it is available to all players for free with the latest update.
Can we expect any special events on launch day?
The ongoing Level UP Event will continue even after the Level 50 cap update, and we're also planning to upgrade the Level 45 Reward Box, which is currently being sold for 1 Lumena, to a Level 50 Reward Box.
In the Level UP Event players can get rewards for leveling up their character from level 1 through level 50 (with different rewards being given out at different levels). Existing characters can get rewards that match their current level. We'll also have the Daily Attendance Check event ongoing, where players get rewarded for logging in and checking off their attendance.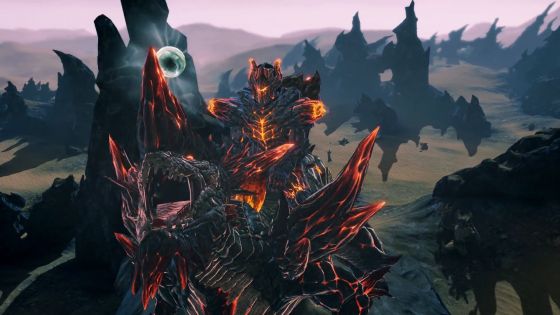 To wrap this up I'm going to ask the question that's on everyone's mind: are we any closer to the release of the Mystic?
Regarding the Mystic, we'll have more detailed plans to share for its release later, as we want to ensure that it has been sufficiently reworked to fit with the revamped combat system that we brought to Bless on Steam.
Is there anything else you would like our readers to know?
Just that we hope they enjoy the new update, and that we're already looking ahead to the next one! Later this year in another update, we're also planning to add a new dungeon and a new stage 3 to Rift of Time and Space (that hasn't been released in any region before). There's a lot to look forward to!
Related: Bless Online, Interview, MMORPG, Neowiz, Steam
https://www.mmogames.com/gamearticles/bless-online-developer-interview/