The wait is finally over for console players who have been eager to get their sandbox MMO on. The Black Desert Xbox open beta is…well…open starting today, with the game offering up a pretty healthy variety of things for players to get involved in during the testing period.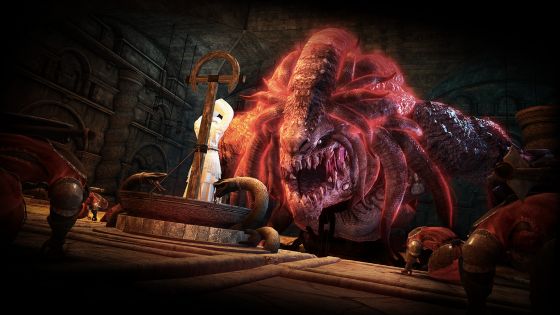 The open beta build of Black Desert for Xbox One promises to provide a game that lets players fully explore the various systems and features the full game will offer. Part of that promise is a full 40 levels of character advancement in order to let players dig in to the game's skill system.
The open beta will also feature four general player events, seven daily game master events, and a variety of out-of-combat pursuits such as fishing, trading, gathering and the like.
The open beta for Black Desert Online will run between now and Monday, November 12th. All of the details on how to install the game and timing for the various events can be found at this dedicated Xbox One page for the MMO.
[youtube https://www.youtube.com/watch?v=kPstlTFzrv4]
Our Thoughts
40 levels of beta access certainly seems like a lot, but considering the various carrots one can chase in this game (or the varieties of grinding one can burn their face off of, depending on how you look at it) this certainly does make a lot of sense. Here's oping that the beta is reasonably smooth and that players enjoy.
Source: press release
Related: BDO, Black Desert Online, Launch Date, MMORPG, News, Open Beta, Release Date, Sandbox MMO, Xbox One
https://www.mmogames.com/gamenews/black-desert-online-kicks-off-xbox-one-open-beta/