This week news is a little bit light on the Battle Royale front. Of course, it has only been a few days since SOS closed with very little fanfare and no media attention. Many of the Battle Royale games that we follow seem to be struggling with population issues while Fortnite and PUBG continue to dominate the genre. But, all of that doesn't mean that there is no news. In fact, there are a few different games to talk about this week including Islands of Nyne and Ring of Elysium which rarely have anything to mention.
Fortnite Food Fight
[youtube https://www.youtube.com/watch?v=AZ9WzKpm-UQ]
Fortnite is injecting a bit of goofy fun into the game with a food fight limited time mode. You're either on Team Burger or Team Pizza, which is represented by tomatoes. Build a fort around your mascot before the barrier is lowered in the first few minutes. Once the barrier is down it's time to go after the other team's mascot. Players will respawn after 7 seconds when they've been eliminated. It's a goofy little fun mode that has Fortnite fans split down the middle between The Cult of Tomatohead and Shrine of Durr. Yes, there are even subreddits dedicated to the two sides. It isn't yet clear how long this battle between to fast food giants will continue.
Source: Patch Notes
Islands of Nyne Free to Play Weekend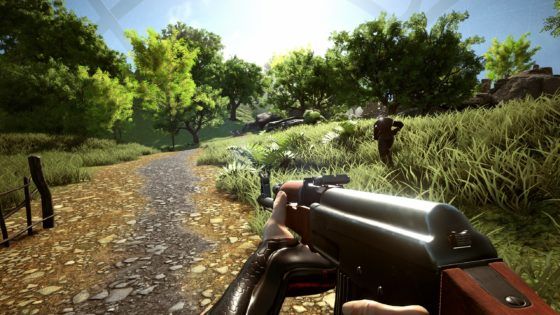 Islands of Nyne will be hosting a free to play weekend from Thursday, November 29th to December 2nd. This is the first time they've held such an event so for many, this will be the first opportunity to experience the game. They're holding this event in celebration of their first major patch. There is also going to be an official tournament held that weekend. What the prizes will be is still pending though. The game has been struggling due to low population recently. That isn't the only trouble they're facing though, recent reviews on Steam have been overwhelmingly negative. Just 5% of 278 reviews in the last 30 days have been positive. Much of the negativity comes from the inability to get a match started due to low population and what players are calling abandonment of the game by developers. Will this free weekend be enough to save the game? We'll have to wait and see.
Source: Steam
PUBG Coming to PS4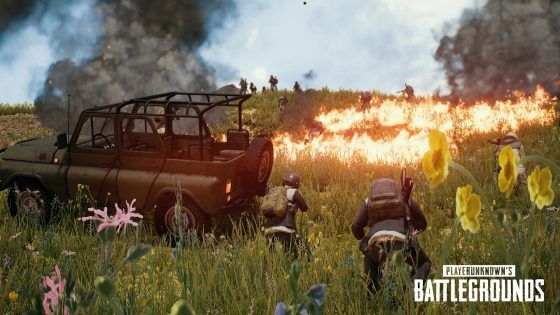 After months of speculation and waiting the news has finally come that PUBG is coming to PS4. Even better yet, we don't have to wait very long for it to come. The release date for PUBG on PS4 is December 4th, 2018. Yes, just a couple of weeks away and just in time for the holidays. Pre-orders are now available with a variety of bundles depending on how many in-game coins you'd like. Anyone who pre-orders will get two exclusive items; a Nathan Drake outfit from Uncharted and Ellie's backpack from The Last of Us.
The PS4 version will have three maps; Erangel, Sanhok, and Miramar. All the major features of the game are also included. For anyone with a Playstation 4 Pro and a television capable of handling it, there will be some visual enhancements to enjoy.
Source: MMOGames
Ring of Elysium Adds Three-Tier Security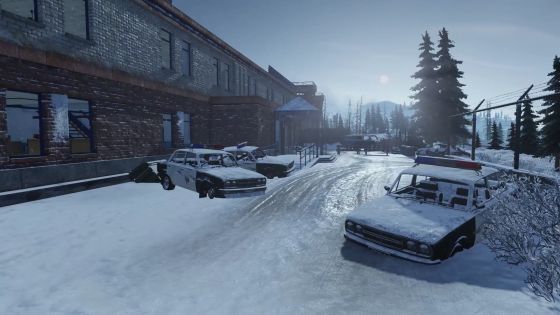 Since the end of September Ring of Elysium has banned more than 20,000 accounts and associated computers from the game for cheating and violation of the game's terms of service. They also revealed a new three their security system that they hope will make the game more enjoyable for everyone. Except for the cheaters of course. Their plan includes real-time ban notifications, computer bans, and a player reporting feedback system. They also have a zero tolerance policy in place. All of this means that cheaters are going to have a much harder time cheating and if they do cheat they won't be able to go back to the game without a bit of work. Will all the effort Tencent is putting into the cheating problem pay off? Hopefully, but we'll have to wait and see how things go.
Source: MMORPG
So, that's all there is this week. Sure, other games have had small updates but those are hardly worth writing about. Other news that wasn't worth talking about in full is that Sea of Thieves is planning a new PvP mode that isn't quite battle royale but kind of is. There's still some debate if it should go on our list of battle royale games or not. Leaning towards no though. Also, earlier this month Ashes of Creation announced they're doing a free to play battle royale mode. This mode is actually a separate thing they're working on for PvP testing on the side. Just a few days before that Wild West Online also announced they're bringing out a battle royale mode. This one came with a whole lot more news, however. Like the studio's collapse and how they're doing a soft reboot with an almost entirely new development team.
If you haven't already done so be sure to check out our Battle Royale Beta List that has all of the games currently in beta in the battle royale genre. As you might expect this is actually the vast majority of battle royale titles. At the moment the list includes about 40 different games with more being added all the time. The list gets updated every Friday along with our regular beta list that includes all forms of online games. Though admittedly, we don't usually put on every mobile game because there are just too many of them.
I'd love to know your thoughts on the current state of the battle royale genre. Are we in danger of going the way of the MOBA? Let me know in the comments below.
Related: Battle Royale, Battle Royale Weekly, Fortnite, Islands of Nyne, PlayerUnknown's Battlegrounds, Ring of Elysium
https://www.mmogames.com/gamearticles/battle-royale-weekly/