In this week's look at the Battle Royale genre we see the first signs of a release date for Fear the Wolves, but could it be too soon? There's also going to be a Fortnite concert, and PUBG is making itself more available for those with subpar PCs. Plus news from Ring of Elysium and Rules of Survival.
Fear the Wolves Gets A Release Date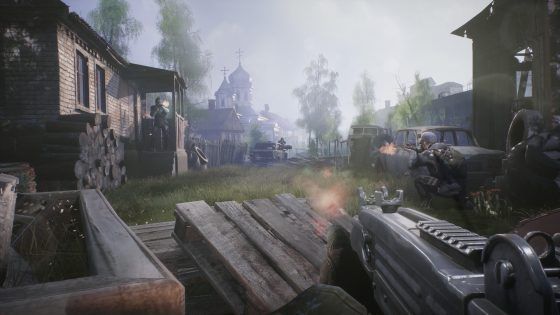 We haven't heard a whole lot from Fear the Wolves recently and it seems that's because they're gearing up to launch. The game will officially release on February 6th but the developers have said that they may do a soft launch a few days early just to make sure everything is running smoothly.
In addition to launching on February 6th, the game will also be free to play until February 12th. This will give new players the opportunity to try out the game just as it is starting out. On top of that, they're offering a 50% discount for the game during the free period because you will have to buy the game to play it outside of the February 6-12th window.
Many of the comments on the announcement express concern that the game isn't ready yet. They only started Early Access back in August and as it stands now reviews on Steam are mixed with just 53% of reviews being positive. Those who have played said they're worried that the game isn't ready yet and that the developers are rushing the game out the door. Next week when the servers go live, and the game is available to the world, we'll find out if these concerns were warranted or not.
Source: Steam
Fortnite Hosting a Concert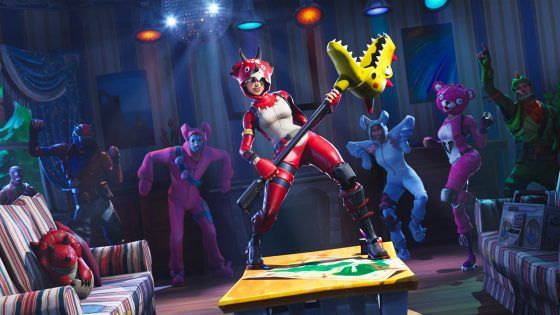 Have you ever wished you could see your favorite musician play in your favorite video game? Well if you're a fan of DJ Marshmello and your favorite game is Fortnite then you're in luck. This Saturday the DJ will take to the stage in Pleasant Park. These kinds of one-off events have helped cement Fortnite's popularity, though this is the first time there's ever been a concert performed in the game.
Of course, thanks to events in the past, we know that things don't always go according to plan. In fact, many people who have wanted to take part in previous events have found themselves dead before the events even began and were unable to participate. In the past Epic has taken away weapons for these events and even transported players to another area. It isn't clear what, if any, precautions Epic is going to take for this concert. In fact, Epic hasn't even announced it's happening at all. The only evidence it's taking place appears on Marshmello's site, which lists Pleasant Park as an upcoming tour location. With the concert just a few days away we won't have to wait long to find out.
Source: The Verge
PlayerUnknown's Battlegrounds Lite in Testing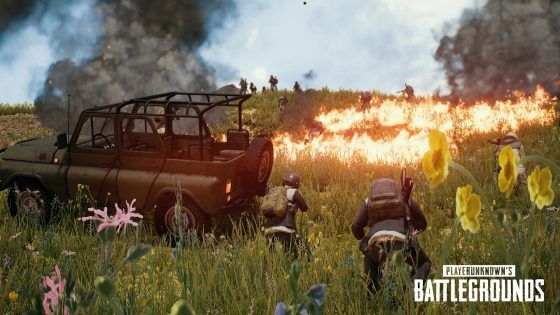 PUBG is currently testing a slimmed down version of the game that will play on PCs that don't meet the hardware specs for the regular game. Right now it's being tested in Thailand and we may never actually see it in the West. It's being developed specifically for "players in areas where the core game's required specifications are more difficult to achieve due to the hardware available."
PUBG Lite has its own dedicated development team, which means that work on it isn't taking away from the main game. This version of the game will get its own exclusive content and quality of life features. Right now the game is offering solo, duo, and squad battles in third person mode.
While we may never see PUBG Lite released in this part of the world, it is incredibly good news for the game as it opens up the possibility of it being played by an all-new audience that never would have had access before. That means more revenue for PUBG Corp, which of course means more development for the game. We'll be watching to see what kind of impact this has on financial reports in the future.
Source: Polygon
Ring of Elysium Introduces New Systems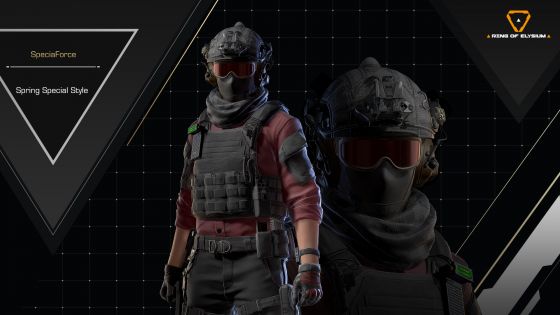 Ring of Elysium has introduced two new systems to the game adding to the complexity with the first being accessories. This allows you to further customize your characters after you've purchased accessories from the lobby store.
The second new system is vehicle appearance. When a player gets into the car, in any seat, and the car is in the default appearance the vehicle will automatically change to the player's selected vehicle appearance. Each vehicle's appearance can only be modified once. This also includes vehicles that are abandoned by the player who originally made the change. Just like with the accessories, the vehicle skins will need to be purchased in the lobby store.
Neither of these new systems are game-changing in any way, but for players who enjoy leaving their mark on a match and having a unique look these new systems give them more to work with.
Ring of Elysium is also holding a Spring card-flip raffle event from January 31st to February 13th. The event is a great way to get some new skins for your characters and vehicles.
Source: Steam
Rules of Survival Season Six and Spring Events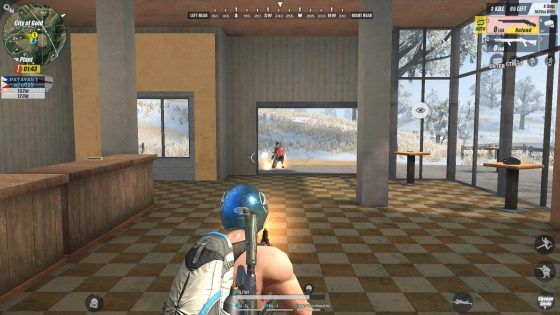 Season Six of Rules of Survival has begun! This means that rank data has all been cleared and a new winner can rise to the top. There is also no longer a level limit for character upgrades. Characters can be upgraded without limitation. When players reach levels 100, 200, and 300 they can claim Exclusive Level Medallions, Avatar Frames, and other rewards that prove they're awesome. Due to this, and the introduction of level chests, gold rewards will no longer be handed out at the end of games.
Finally, Spring Festival Events will be gradually introduced to the game. These includes things like fireworks and a new emote.
If you haven't tried it out yet you may want to take a look at Rules of Survival. It has one of the most active playerbases outside of the big games in the genre.
Source: Steam
Related: Battle Royale, Battle Royale Weekly, Column, Fear the Wolves, Fortnite, FPS, PUBG, Shooter
https://www.mmogames.com/gamearticles/battle-royale-weekly-fortnite-concert/