This week we've got new modes for several games, Black Desert Online gets a battle royale mode and Fortnite faces another lawsuit over the unauthorized use of a dance. Find all of that and more in this week's Battle Royale Weekly.
Black Desert Online Goes Battle Royale
Black Desert Online is one of the most talked about MMORPGs at the moment and it's really no surprise that they've now received a Battle Royale mode. The new mode, called Shadow Arena, puts 50 players on a map together where they start out as Black Spirits. Black Spirits must quickly find one of the bodies scattered across the map and possess it before their health runs out. These bodies only come equipped with a basic weapon and a basic skill, so once they have a body they need to start looking for better weapons and skills out in the world. A dark fog filled with Black Spirits will spread across the land, shrinking the playable area as time goes on. Players who are caught inside the fog will be attacked by the very powerful Black Spirits.
At the moment the new mode is only in Early Access and as such available only at certain times. On weekdays players can play the mode from 4PM to 1AM PST. On weekends it is available 9AM to 11PM PST.
Source: Press Release
Call of Duty Blackout Introduces Respawning
Blackout has received a new limited time mode for squads that allows anyone to respawn when the circle resets. The only catch is that someone from your squad has to survive up to that point. Right now the mode, called Down But Not Out is only available on the PS4 version of the game. Treyarch hasn't said if the mode will be available on other platforms. Down But Not Out is available now, from January 16th to January 30th, so if you want to try it out do so now while you can.
Source: Polygon
Fear the Wolves Improves Player Experience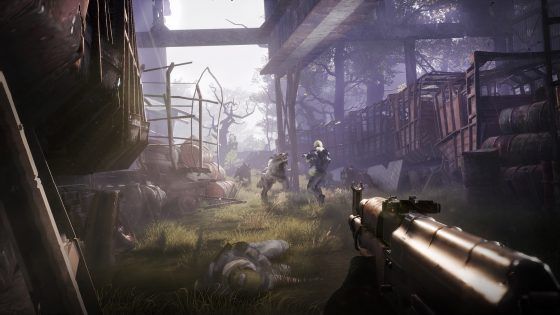 Fear the Wolves has released a new patch that is said to improve player's experience with the game. There are now faster queues, a new waiting room, vaulting, and voice chat. They've also made matches more intense.
Source: Steam
Fortnite Faces Another Lawsuit Over a Dance
Joining the others who have previous gone after Fortnite for dance emotes we're now seeing the parents of Orange Shirt Kid joining the fight. Orange Fight Kid is well known for his dance moves which he calls the Random, but in Fortnite they're called Orange Justice. The lawsuit states, "Through its unauthorised misappropriation of Orange Shirt Kid's highly popular signature dance, the 'Random,' along with his well-known catchphrase 'It's also a great exercise move!" in its smash-hit, violent video game, Fortnite Battle Royale, defendants have unfairly profited from exploiting Orange Shirt Kid's protected creative expression, likeness, and trademark without consent or authorisation."
One major difference between this emote and the other lawsuits that have come before is that Orange Justice isn't actually available for sale in the game. Still, the lawsuit says, "Epic cannot profit from Orange Shirt Kid's hard-earned fame by its misappropriation of the Random, Orange Shirt Kid's likeness, or the Catchphrase." It should also be added that this lawsuit is being handled by Beck Price & Hecht LLP, the same firm behind the other two major emote lawsuits.
Source: Independent
Proxima Royale Closed Beta Waves 2 and 3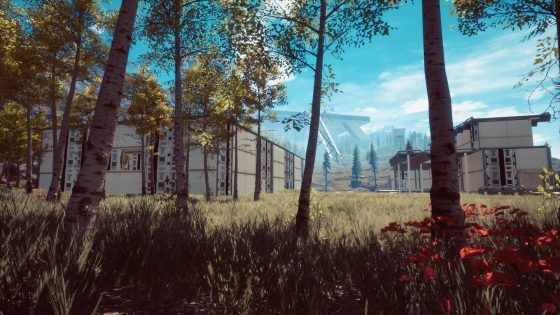 In January the Proxima Royale servers will have two weekends where they are online and active for players to play. The first weekend is January 19 to 20 while the second weekend is January 26 to 27. On the first day of these two weekends the servers will be online from 3PM to 9PM EST. The second day the servers will be active from 7PM to 1AM EST. This will allow players from many time zones all over the world to participate without having to stay up all hours.
Source: Steam
Rapture Rejects Introduces New Mode
Rapture Rejects has introduced a new mode that will allow players to keep coming back to the game until someone finds that golden ticket to heaven that's hidden in their neighborhood. Once the ticket is found the battle royale begins and it is a fight to the death to get it from the person who found the ticket. To make it even more of a challenge the person who is holding the ticket gets marked on the map. This new mode is available now on Steam, assuming you've paid for the game.
Source: Steam
Realm Royale Pirates vs Ninjas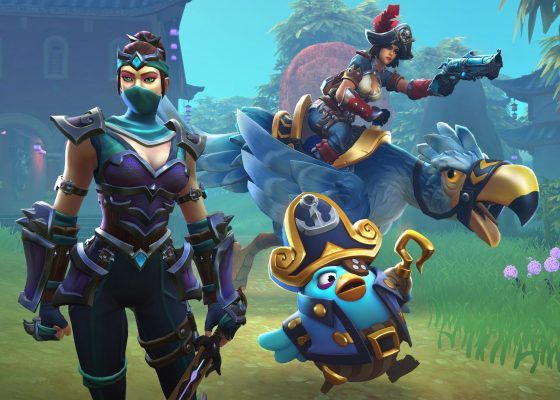 Realm Royale is asking the question as old as the internet itself. Who would win in a fight: pirates or ninjas? The Steel vs Shadow Battle Pass has arrived and for a limited time, and players will be able to unlock exclusive items. The battle pass features 80 levels of unlockable rewards including mounts, character skins, chicken skins, skydive effects, titles, and more. The announcement doesn't say how long this battle between Pirates and Ninjas will go on for but it looks like there is a lot of stuff to unlock. So if you're like me, and you need to get everything, you might want to get started now.
Source: Steam
Valhall Beta Moves to Steam
Valhall has made the move to Steam after having previously decided they would use their own client. Now beta players will be able to play the game through their Steam profile. If you're a beta tester and haven't received your beta key yet you're being instructed to get in touch with the Valhall devs on Indiegogo. They are sending out beta keys one time every day, so depending on when you get in touch it may be another day before you get your key.
Source: Steam
Related: Battle Royale, Battle Royale Weekly, Black Desert Online, Column, Fortnite
https://www.mmogames.com/gamearticles/battle-royale-weekly-fortnite-faces-another-lawsuit/