This week we're skipping that Fortnite news everyone is talking about right now, you know…the one with the dances. We're also skipping PUBG because this week we're going to focus on the underdog Battle Royale titles. As you read from the title of this article the big news this week is that development ends for Islands of Nyne, but we've also got news about a couple of events going on this weekend if you need an escape from your family or if you just want to introduce that younger cousin of yours to the world of Battle Royale. All of that and more is in the Battle Royale Weekly.
Egress Tournament Incoming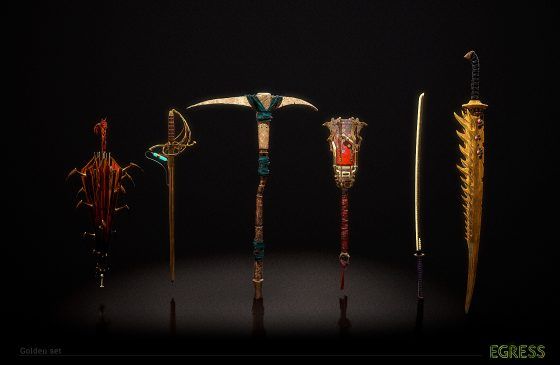 Egress made a post on Steam letting people know that a tournament would be coming soon. At this point, it is more of an announcement of an announcement sort of situation. There aren't any details about the tournament itself yet but they are expected soon. In the announcement, they also say that they will try to give rewards to all participants; there are supposed to be a set of premium weapons for participating in the tournament. The development team also said that they will announce more details on the game's Steam news feed, so if this is something you're interested in you should be following along there.
Source: Steam
Development Ends for Islands of Nyne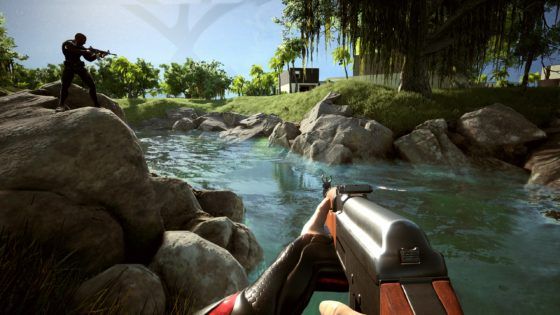 Well, it's time to say goodbye to Islands of Nyne. For anyone who has been following the game, this really won't come as a massive surprise. It is a shame though. It was easily one of the more attractive Battle Royale games out there. The developers have said that there will be one more update to the game before they walk away. This update will add game credits and potentially make server changes to allow players to host their own servers. So yes, Islands of Nyne in its current form will still be available for the time being. How long that will last though…we'll just have to wait and see. The in-game item store has been shut down and refunds for all purchases made from November 29th to today are available through Steam. The good news is that many of those who worked on developing the game have already found jobs elsewhere in the industry. For those who haven't, we hope you land on your feet quickly.
Source: Steam
Proxima Royale Closed Beta This Weekend
With very little warning, Proxima Royale has announced that it will be holding a closed beta this long Christmas weekend starting on December 21st and running until December 25th. Each day the servers will be on for 12 hours, 1 PM to 1 AM Pacific, 4 PM to 4 AM Eastern, and 10 PM to 10 AM for Central Europe. Sucks to be Europe. Those who are backers or previously received beta keys from giveaways will be able to participate. If you want to take part you can still buy a Founder's Pack on their website. The lowest Founder's Pack is $22.49 and gets you a copy of the game, access to the beta, a nifty skin for your robot and weapons, plus Sparky, a pre-order exclusive.
Source: Steam and Official Site
Realm Royale Bonus XP Event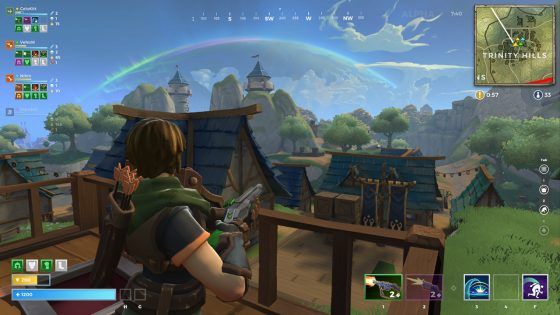 It looks like Battle Royale games don't want you to be bored this weekend. Realm Royale has announced via Twitter that from December 21st to the 26th you'll be able to earn 4X Battle XP, no matter what platform you play on. They're also activating the in-game shop where you can buy a variety of skins and cosmetic items.
The developers also warn that the alpha pack is leaving the shop on PC in mid-January. This will be your last chance to get your hands on it before it's gone forever. Why are they doing this? Well, the game is now in Closed Beta and they're getting ready for Open Beta, which is coming early next year.
Source: Official Site
Ring of Elysium Issues an Apology and Announces a New Gamemode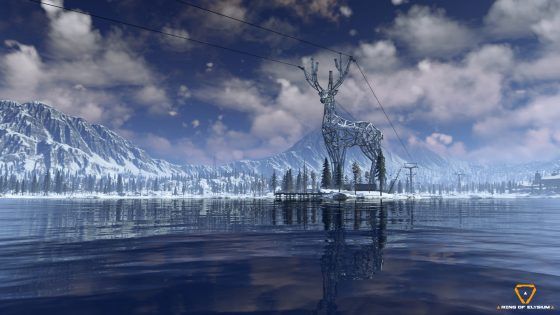 A number of Ring of Elysium players mistakenly got caught up by the game's anti-cheat measures and had their accounts wrongfully suspended. These accounts have since been unbanned and an apology was issued on Steam. They're also giving players who were wrongfully caught up in the incident 1,000 e-points, which should be issued within 24 hours.
Shortly after their apology, the development team announced that a new game mode would be releasing on December 22nd called From Dusk Till Dawn. This mode has a twist. Instead of an ever-shrinking zone that you would normally see in Battle Royale games, you'll have to manage your body temperature as night brings a massive drop in the temperature. Also, unlike other Battle Royale games, the winner isn't the last man standing and is instead anyone who manages to survive until morning, the end of the round. This game mode is considered to be in testing at the moment and as such will only be available three times a day. These three times taking into account time zones and player locations. The times each day are as follows:
4:00-6:00, 12:00-14:00, 20:00-22:00 (PST)
12:00-14:00, 20:00-22:00,4:00-6:00(GMT
20:00-22:00, 4:00-6:00, 12:00-14:00 (GMT+8)
Source: Steam and Official Site
Stormdivers Looking For Beta Testers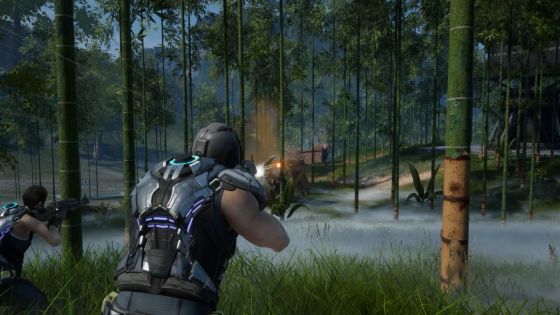 Housemarque is now looking for beta testers for its upcoming Battle Royale game Stormdivers. This game was announced back in late April, and since then we haven't really heard anything from the developers about the title with the exception of some dev diaries on Youtube. While signups for the beta are available on the official site there is no word yet when the beta will begin. Though it has been said that the beta will take place on Steam. It is certainly shaping up to be a gorgeous looking game. If you want the chance to take part in beta testing when it starts head over to the Housemarque website with your Steam info.
Source: Gamespace
Related: Battle Royale, Beta, Egress, Event (In Game), Islands of Nyne, News, Proxima Royale, Realm Royale, Ring of Elysium, Stormdivers
https://www.mmogames.com/gamearticles/battle-royale-weekly-development-ends-islands-nyne/