In a live stream event, yesterday Intrepid Studios announced that "Alpha One, Phase One" is being renamed and focus is turning to the Ashes of Creation Battle Royale mode called Ashes of Creation: Apocalypse. It will be F2P and is set to be available to everyone starting in December.
This also means that the castle siege, horde, and Battle Royale portions will be moving away to be separate from the Ashes of Creation MMO. But, they won't be entirely without a link. Apocalypse players will be able to unlock achievements, furniture, and cosmetics that will be usable in the MMO. Character builds will also be available in both games.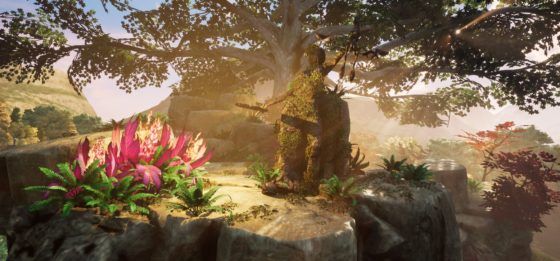 Current Ashes of Creation backers are enjoying a month's head start on Apocalypse before it is opened to the general public.
At the moment there haven't really been many reactions to the news from fans and what little discussion there has been on social media seems to be mixed. Looking at the industry as a whole though you start to see instances where this sort of transition didn't go well. SOS, for example, transitioned away from being a survival game into Battle Royale during development. Fans didn't take the change well, many demanding refunds and taking issue with the shift away from what they had been emotionally and financially invested in. Now SOS is less than 2 weeks away from shutting down. The Steam page for the game shows that in the last 30 days just 13% of reviews were positive, giving them the distinction of being called Overwhelmingly Negative.
While this isn't exactly what Ashes of Creation is doing the fact that they're making a game before a game increases the odds that Ashes of Creation the MMO will never be made. We have seen things like this happen time and time again in the industry. Will that for sure happen in the case of Ashes of Creation? I sure hope not.
Source: MMORPG
Related: Alpha, Ashes of Creation, Battle Royale, Live Stream, MMORPG, News
https://www.mmogames.com/gamenews/ashes-creation-battle-royale-coming/