Following the events that took place in the most recent living story update All or Nothing, the Guild Wars 2 team have created a series of short stories that focus on important characters in the story of Guild Wars 2. Only one has been released so far based on Rytlock Brimstone. A Rytlock short story may not seem like the first choice to have in the moments after the heartbreaking tale that was All or Nothing. But, it is a touching story for fans for the loveable Charr.
Much to the writer of this article's disappointment Logan doesn't declare his love for Rytlock. But, there is always next time. Without giving any spoilers though, it is a touching story that looks back at Rytlock's past as well as his emotional state.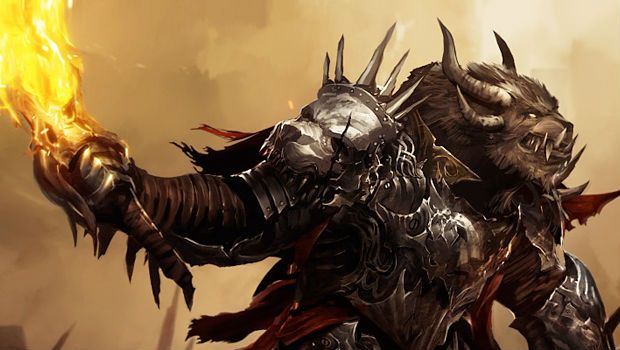 Obviously, if you've not played through All or Nothing yet this is a story that should be avoided until you've finished it. They jump straight into the spoilers so don't even click on the link to the story which you'll find at the end of this article.
The story itself was created by the ArenaNet development team using an open-source program called Twine. It was also illustrated by ArenaNet Creative Partners. Creative Partner Jerome Jacinto worked on the Rytlock story. The other two stories which have yet to be released will be based on Caithe and and Zafirah. We don't know yet when these other stories will be released but we're looking forward to reading them when they eventually are. Hopefully there will be more of them in the future because this one just raised a whole lot of questions that the world needs answers to. But even if we don't get answers to those questions it's still fun to get a deeper dive into the minds of the NPCs we've been fighting next to since 2012.
If you'd like to read the Rytlock short story for yourself you can do so by going to this Guild Wars 2 link.
Related: ArenaNet, Guild Wars 2, News, Short Story
https://www.mmogames.com/gamenews/arenanet-releases-guild-wars-2-rytlock-short-story/