If you've been paying any attention to the gaming world for the last week you know that Apex Legends is the hot new thing. Well, when Apex Legends beats Fortnite for single-day viewership on Twitch then you know it's worth taking a look at. This is exactly what happened on February 12th during the Twitch Rivals event. On that day Apex Legends was watched for 8.28 million hours. This beats Fortnite's highest record by 1.2 million! Keep in mind, this happened just 8 days after Apex Legends launched.
To say that Apex Legends is a success would be a huge understatement. It only took the game 8 hours to get its first million unique players. By 72 hours old the game had more than 1 million concurrent players and 10 million lifetime players.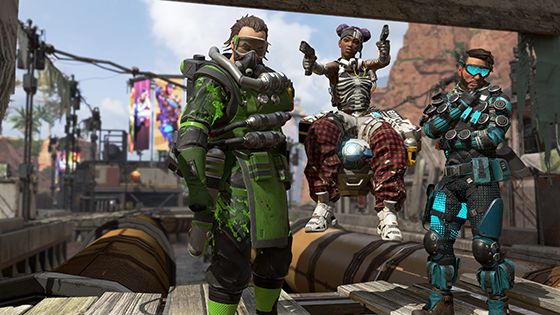 Apex Legends happened to come at exactly the right time. We've seen that Fortnite has been slowing down the last few months. There hasn't been much growth month on month and there has been a lot of talk of boredom amongst players. So Apex Legends was a great place for those who weren't entirely happy with Fortnite anymore. But, there is, of course, the question of if this kind of growth is sustainable or not. It's all well and good to have 10 million lifetime players in the first week, but what is that number going to look like in a month? Two months? We'll just have to wait and see.
In fact, since Apex Legends' Valentine's Day update which introduced some costly cosmetics, there have been a lot of voices of concern in the player base. Some of the weapon cosmetic items cost $10 which is quite high, too high for many people. Conversations are taking place across Twitter and Reddit expressing concern over the future of the game if cosmetics are going to continue to be so expensive. As a free to play game Apex Legends needs those sales, but they won't get them if the price is too high. There's also concern that ultimately Apex Legends is an EA game and EA doesn't have a fantastic track record when it comes to monetization. For now, we can only hope that they realize the mistake quickly and fix it before it starts to damage the bottom line.
The post Apex Legends Beats Fortnite Viewership Record on Twitch appeared first on MMOGames.com.