There is no denying that 2018 was the year of the Battle Royale. It has dominated just about every conversation about gaming the entire year. For a good reason too, the genre is insanely popular. But, while it has been a great year there have also been more than a few Battle Royale titles shut down. So grab yourself a drink and sit back as we take a look at 2018 in Battle Royale games.
The year had a bit of a rough start as the news came out that H1Z1 had lost 90% of its player base since July 2017. Of course, a lot of the blame for that can be placed on the success of Fortnite and PUBG, so really as far as the genre goes it wasn't a terrible thing. As the year progressed H1Z1 would go on to have the part of the game that wasn't a Battle Royale shut down after the game moved to a new internal studio at Daybreak.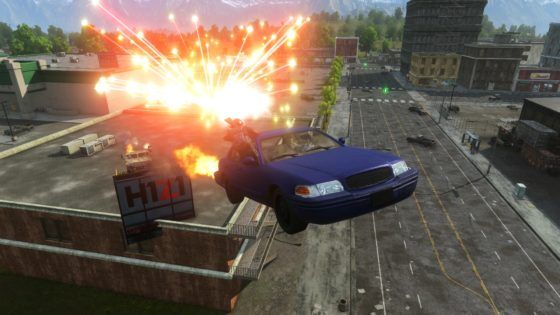 This was also the year that Ninja and Drake broke the record on Twitch for the most-viewed stream while playing Fortnite. At its peak, it was watched by 628,000 people around the world. As of this month, Ninja is the most followed Streamer on Twitch. He has more than 12 million followers and each time he streams he averages 53,000 viewers. For those wondering, Ninja started out the year making approximately $500,000 a month from streaming and later told ESPN that he's now making nearly 7 figures a month. Oh to be Ninja just for a month.
2018 was also the year of lawsuits in the Battle Royale genre. PUBG sued NetEase for copyright infringement with their games Knives Out and Rules of Survival. In turn just a few days later NetEase threatened to sue everyone who wasn't PUBG because…well, we're still not really sure what they were thinking about there actually. Basically, their argument boiled down to "you took the idea that we took and made it a little different and hurt the market in doing so." Which is exactly as stupid as it sounds. PUBG then went and sued Fortnite for plagiarizing its UI and items. Then, because 2018 wasn't crazy enough already three stars are now suing Fortnite over the sale of emotes of their dances. Backpack Kid, Milly 2, and Alfonso Ribeiro are all going after Fortnite in a move that is seen by many to be nothing more than an attempt at getting some of that sweet Fortnite cash.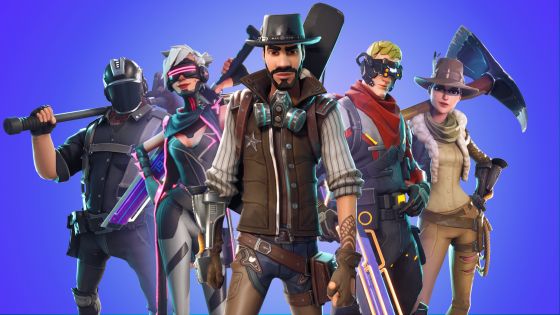 Speaking of Fortnite cash, in March Fortnite became the largest free to play console game of all time both in revenue generated and monthly active users. The game is currently sitting at the number 4 spot in terms of monthly revenue for both console and PC games. Towards the end of the year, it looked as though Fortnite had hit its peak in revenue as revenue growth slowed significantly. Of course, when you talk about revenue slowing down you have to take into consideration that Fortnite makes $2 million a day just on iOS. The last number we had was in October stating that Fortnite on iOS made $300 million worldwide just on iOS…in 200 days. Oh to be Epic just for a day.
How are they doing this? Well, according to a study done by Newzoo, Battle Royale players are more likely to spend money on games. In fact, they're more invested all around than other competitive gamers. They're more likely to watch esports, spend money, and spend more than 6 hours a week in game. Does that 6 hours a week number feel a bit low to anyone else?
While Fortnite is helping Tim Sweeney live everyone's dream of swimming in money the Battle Royale genre has suffered a few losses this year. The first Battle Royale to die was Radical Heights, the 80s themed Battle Royale game that was supposed to save Boss Key Studios. Unfortunately what was released was incomplete and, according to those who played it, not all that great. The game closed not long after it was released as the studio collapsed. The result of which made founder CliffyB, of Gears of War fame, declare he would never make another game. He isn't the first developer to have said this though, so we'll wait and see if he follows through.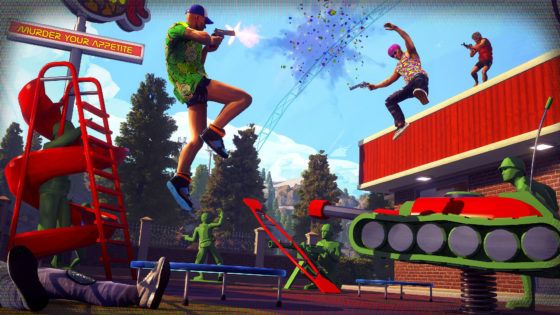 SOS, upon seeing the massive success of the Battle Royale genre decided to switch gears and transition into a Battle Royale game. It was a complete disaster as none of the fans actually wanted that. So the game was review bombed and it didn't take long for the game to shut down. They did try to fix things by bringing back the classic game, but for many fans, it was already too late. The Culling 2 was canceled after a less than stellar reception. It was a game that no one really wanted, and even the developers admitted this. Islands of Nyne also recently announced that they can no longer continue to develop the game and it is now in maintenance mode on Steam. The game is free to play and will continue to be available for the time being. With the market being largely dominated by a couple of big games it is an undeniable fact that we will see more Battle Royale games close in 2019, we just have to wait and see which ones it will be.
Much to our surprise, only a few MMOs have jumped on the Battle Royale bandwagon. For a while, those of us at MMOGames feared that every MMO would come out with a Battle Royale mode. Thankfully, at this point only a few have. Skyforge, Mortal Online, Wild West Online, and Ashes of Creation are the most notable. Though you also have it in games like Trove.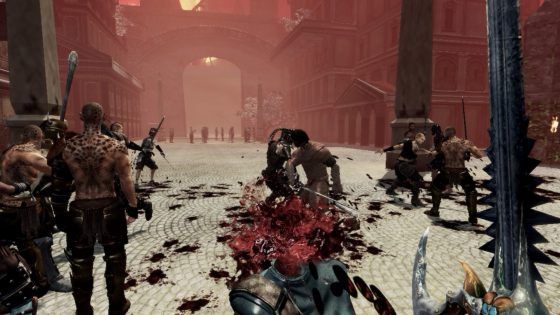 It was quite a year for the Battle Royale genre and this was barely a look at the surface. There were a vast amount of games we didn't mention like Rapture Rejects and we didn't even discuss how many divorces there were because of Fortnite. But now it is time to start looking ahead to 2019. We already know that Planetside Arena is on its way, what else will 2019 bring us? Next week we'll look at a few predictions.
If you want another look back at 2018 in Battle Royale games take a look at this list of our Battle Royale roundups. They haven't been running all year, but they will give you a bit of an idea on how the year has gone.
What Gaming Looks Like One Year After Fortnite
August Battle Royale Weekly 1 – SOS Classic Tries to Save the Game
The Battle Royale Games of Gamescom 2018
August Battle Royale Weekly 2 – Gamescom and New Games
August Battle Royale Weekly 3 – Epic Android Security Issues for Fortnite
September Battle Royale Weekly 1 – Firestorm Info Dump
September Battle Royale Weekly 2 – Adult Arrested After Threatening Kid Over Fortnite
October Battle Royale Weekly 1 – Fortnite makes $300 Million in 200 Days
October Battle Royale Weekly 2 – PUG Makes $100 Million and Goodbye SOS
November Battle Royale Weekly 1 – PUBG on PS4
November Battle Royale Weekly 2 – 200 Million Fortnite Players and Totally Accurate Battlegrounds goes F2P
December Battle Royale Weekly – Goodbye Islands of Nyne
Related: Ashes of Creation, Battle Royale, Battle Royale Weekly, Best of 2018, Fortnite, H1Z1, Islands of Nyne, Knives Out, Lawsuit, Mortal Royale, Ninja, PlayerUnknown's Battlegrounds, Radical Heights, Rapture Rejects, Rules of Survival, Skyforge, SOS, The Culling, Trove, Wild West Online, Year in Review
https://www.mmogames.com/gamearticles/2018-battle-royale-games/